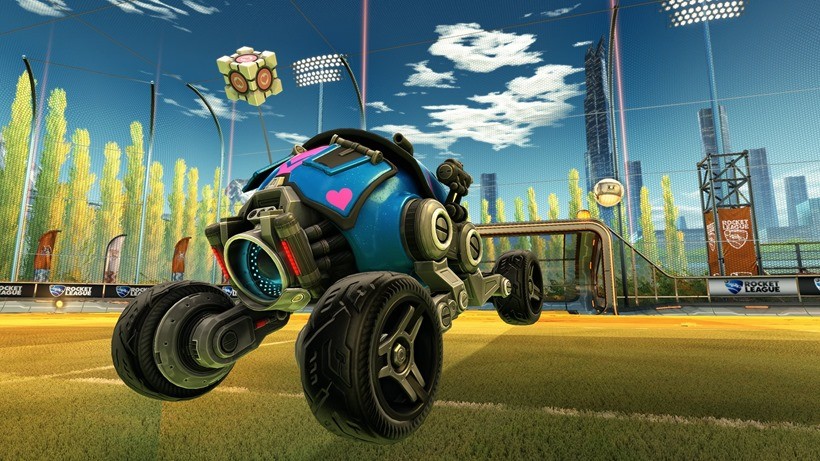 Rocket League! Easily the best football game ever made since Sega's Red Card decided to toss the rulebook out of the window and emphasise gameplay structured around breaking David Beckham's face, Rocket League is pure fun and then some. It's also the game that keeps on giving, as various DLC drops have added more cosmetic flair to the title since it launched earlier this year.
And next month, Rocket League is getting DLC themed around lies and cakes.
Or Valve's legendary Portal games, to be exact. Psyonix announced that on December 1, Rocket League will hand out the following DLC randomly after winning a game or two, for free:
Cake (Topper)
Conversion Gel (Rocket Trail)
Propulsion Gel (Rocket Trail)
Repulsion Gel (Rocket Trail)
Aperture Laboratories (Antenna)
Cake Sticker (Antenna)
Companion Cube (Antenna)
Personality Core (Antenna)
PotatOS (Antenna)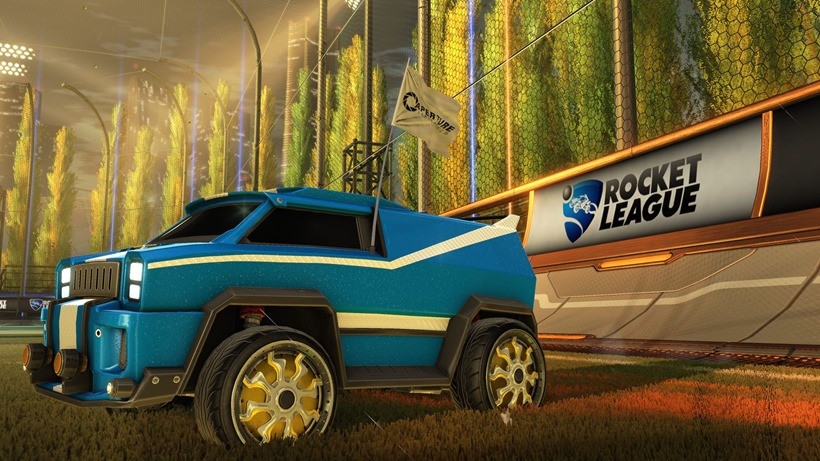 Don't forget, Rocket League will also introduce a Winter Games mode later on in December. It's one of my favourite games of the year so far, as Rocket League's premise of jet-engine cars racing around on an over-sized pitch and crashing into a giant ball has been a surprisingly successful formula, especially when you consider that the only difference between victory and defeat is actual skill.
And luck. Blerry last-minute goal……
Last Updated: November 30, 2015