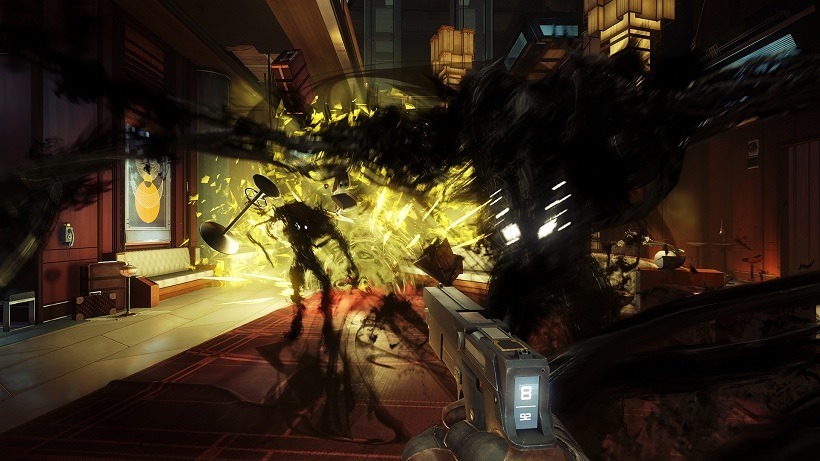 I'm not sure if I just missed it, but ever since Prey was revealed by Bethesda at E3 there's always been a promise of two protagonists. Not in the same sense that Dishonored 2 is doing it, but rather a choice that players can make at the very start of the game. Morgan Yu, the lost soul on a rather treacherous space station, isn't male by default. And as a new trailer for the game shows, you'll have a hard time deciding which sultry voice to choose for your adventure.
The trailer itself should be rather familiar though, considering it's the same one used a few months back to first showcase some of the reboot's strange gameplay. Instead this time Morgan is a woman, showcasing the only real change your gender choice at the start of the game will have.
It's is neat that Arkane opted for a rather androgynous name for lore purposes, allowing players to identify and represent themselves in game in more options that most games of this ilk.
It is however yet another feature from the upcoming Dishonored that Prey seems to have borrowed. Much like it's almost steampunk sibling, Prey is changing up the formula by allowing players to take on some alien powers. These allow you to change form entirely, transforming yourself into nearby inanimate objects to solve puzzles, hide from enemies and more. It's a lot like Dishonored's own Possession power, which pretty much achieves the same thing.
But even with similarities, Prey does look like a more realised take on the series than I could've ever hoped. It's not the bounty hunting sequel that once was in development, but the eerie mix of BioShock and Dead Space atmosphere certainly makes me excited to play this once it's out sometime next year.
Last Updated: October 11, 2016