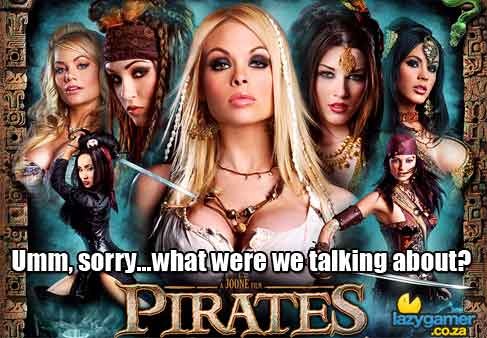 We've received confirmation that Sony's redesigned PSP would be hitting local retail shelves soon – Great news, as its sleek, slidey design fills me with wanton techno lust. Smaller than the PSP-3000, the device is finally diminutive enough to fit comfortable in one's pocket. If you're a seasoned traveller though, there is a caveat.
The PSPGo, unlike its fatter sibling does not have a removable battery, meaning that should your battery die on you while you're gaming on the go you'll be unable to swop batteries and keep playing. The reason for the fixed battery? Why, dodgy pirates, of course!
The removable battery in the regular PSP allowed crafty and unscrupulous modders access to the device's firmware, manipulating it for their nefarious needs. That's going to be harder for pirates to achieve with the PSPGo, according to SCEA's John Koller.
"You won't be able to rip your games and play them on the system, the firmware precludes that. There's no external battery, so there's a number of protections put into place on the system."
Unfortunately, this also  means that at the end of the battery's lifespan you'll have to take it in to a Sony repair agent to be replaced – probably at a heft cost if the unit is no longer under warranty.
The PSP has been plagued with piracy problems since its release – and it makes sense for a platform holder to protect its interests, but it's unfortunate that once again, pirates have screwed over legitimate customers.
We at Lazygamer do not condone piracy in any way, shape or form and have enlisted the services of a voodoo practitioner to magically make your balls fall off if you copy games. Even if you're a girl and didn't have any to begin with.
Source : PSinsider
Last Updated: August 31, 2009