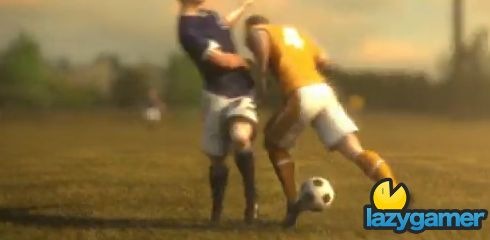 When I received a PR email about Ubisoft releasing a new Football game my first reaction was to ignore it.
No offense to Ubisoft but there is no way they could come into this genre and take on the might of EA's FIFA series with a first attempt.
But then being the diligent worker that I am I decided to watch the attached video anyway… you have to buy this game.
It's nothing like FIFA and is far more like an old arcade game I used to play that allowed you to hit or kick your opponents while trying to get the ball into the back of the goal.
It's far more casual than FIFA and at the same time appears to have the backing of most of the worlds top players, well since Gerrard is the worlds best player I guess they only really need him.
The game will allow 4 people to play locally but unfortunately only 1 v 1 online.
The game will ship with 230 elite footballers, 17 international teams and 17 legendary players.
The idea behind the game is to focus on the pure competitive nature of football.
The game will be released in May this year, which is just 2 months away.
Platforms don't appear to have been announced yet.
Last Updated: March 8, 2010