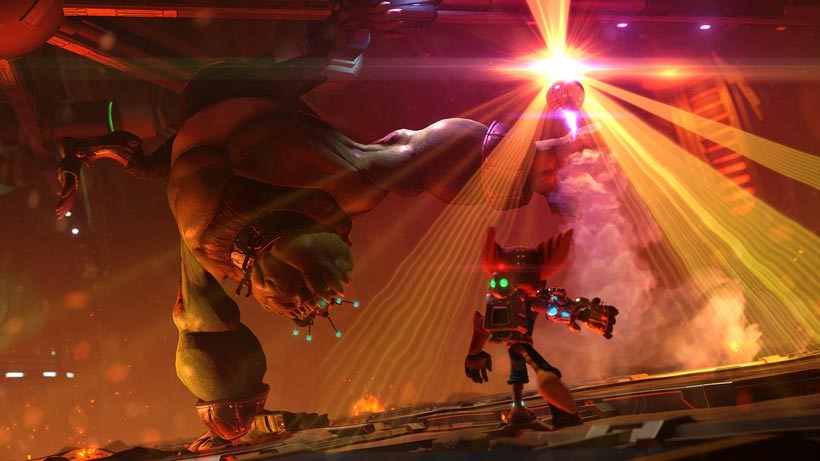 BACK IN THE DAY, in the dark ages of the 2000s, platformer games ruled the roost. Jak and Daxter, Donkey Kong and Crash Bandicoot weren't just thriving, they were owning the scene. It was very much like the height of the Attitude Era in the WWE, where wrasslers were everywhere and the quality was consistent.
Alongside the various genre ass-kickers around, there was also Ratchet and Clank. Easily one of the top-tier franchises around, Ratchet and Clank was more than just legendary: It was a survivor. These days, you'd be hard-pressed to find any of the heavyweights of that era lurking around stores with a new game on the way, as their popularity has sagged more than Ric Flair's pectoral muscles in recent years.
Except for Ratchet and Clank that is. Sony's premiere platforming duo have managed to stave off obscurity and remain in the spotlight. Thanks to series games such as A Crack In Time, Quest For Booty and Into The Nexus, the pair are still going strong. And they're coming back with a reboot this year. Just in time for their big budget film. Convenient.
Said game will be out on April 15 this year in France first, before hitting the rest of the world from April 20 before the film arrives at the tail-end of April. That's according to the Sony Blog, which also revealed the official box art for the game and some new screens: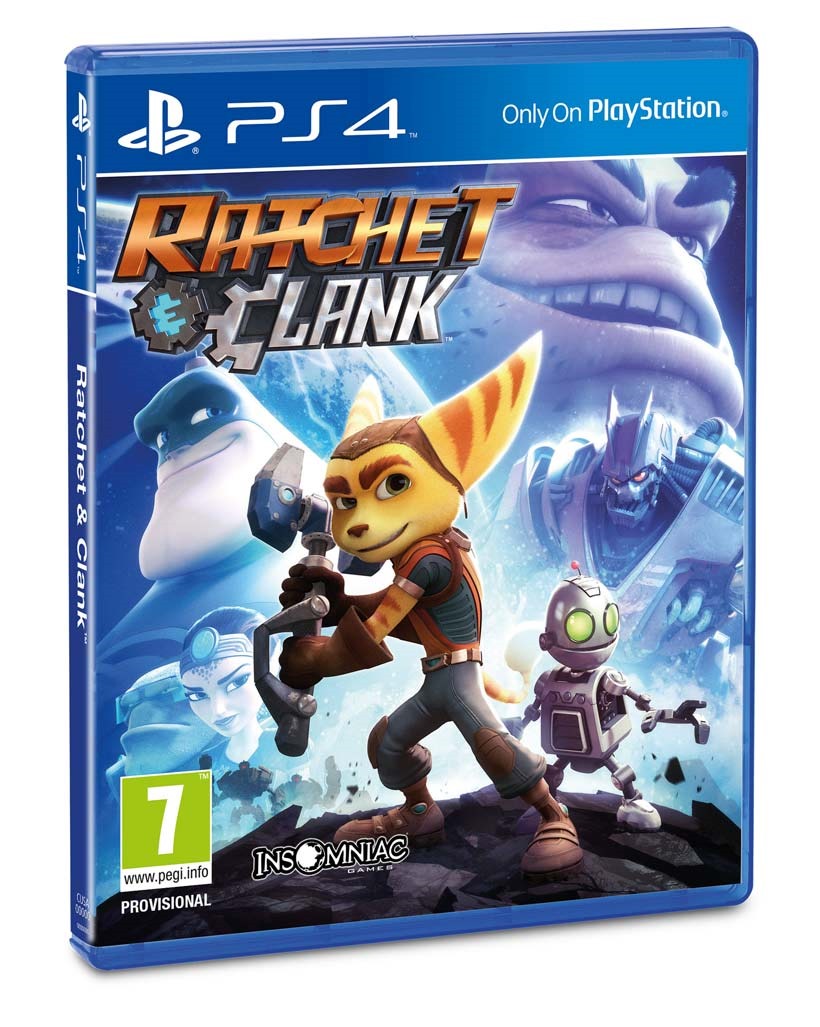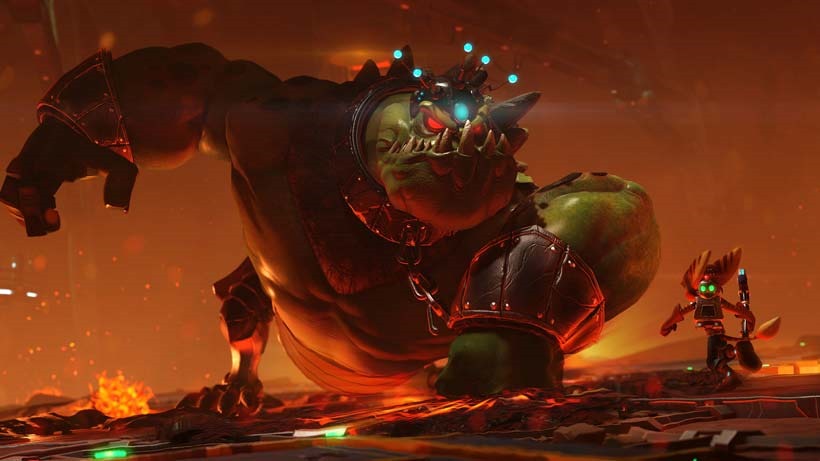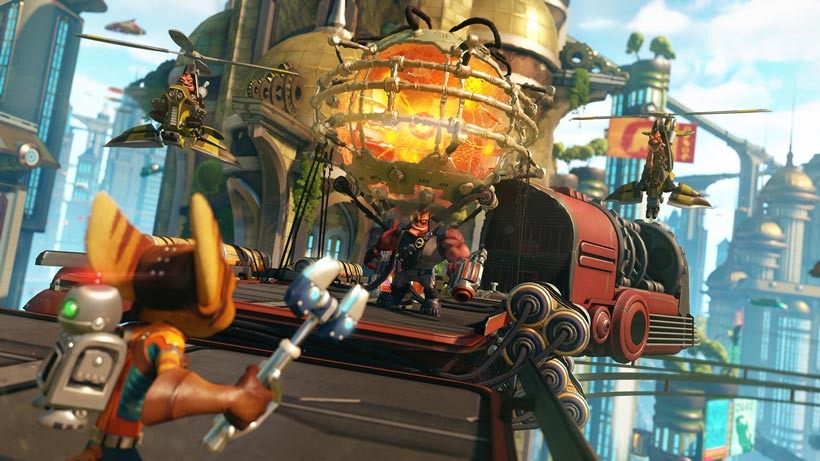 I've got a soft spot for Ratchet and Clank, located just below my gem of power which can be shattered to defeat me when I guard the midnight fridge that houses leftover bacon supreme pizza slices. I grew up with the pair of mischief-makers, who left my thumbs bruised and rough thanks to some tricky levels.
I still went hands on with the game at last year's E3, and I loved what I saw: Classic Ratchet and Clank action, tough jumps and gorgeous visuals that mimic the film perfectly. Can't wait to get my hands on that cosmic spanner again.
Last Updated: January 12, 2016