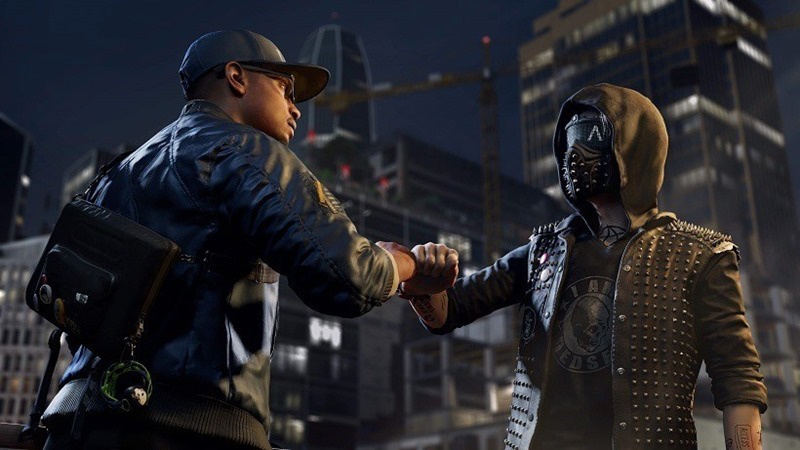 Watch Dogs 2 is out, and it's pretty damned good according to just about everybody not called IGN. We've only just started playing it though, so we can't really say whether or not we really disagree. From what we have played though, it's a much smarter, lighter and fun game than its stuffy and over serious successor. You know what makes great games even better? When they're free. Thanks tour friends at Megarom and Ubisoft, we've got a super-duper Watch Dogs 2 hamper to give away. One might even go so far as to call it Ded….secsy.
Here's what we've got up for grabs: A copy of the game on your platform of choice, provided your platform of choice is PlayStation 4 or Xbox One.
Wrench Figurine
T-shirt
Cloth patch
Earphones
Marcus Bag
Powerbank Speaker
Sticker for laptop
Stickers for PS4
Buttons
Bomber Jacket
Here's the assortment of prizes:
Wrench is the dude who has emoticons plastered all over his face – and is one of the game's most endearing, delightful characters. The figurine is awesome, and comes with detachable masks for different emotions. If I didn't have to give it away, I would take this for myself. And Wrench: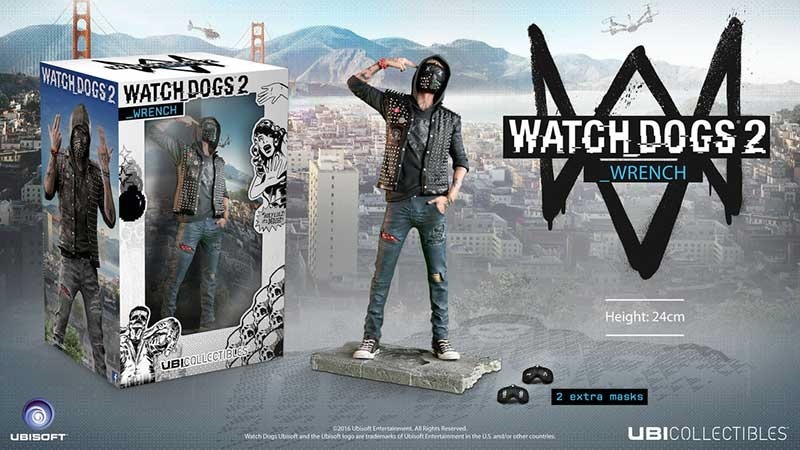 All you have to do is fill in this form,  and you'll be put in the draw to win. You're allowed one entry per wholly unique email address, and you have to reside within the confines of South Africa. Enter here: (PS: If you can't see the form, please request desktop version from your mobile device). We'll be doing the draw on Monday 28 November. GET ENTERING!
Error: Contact form not found.
Last Updated: November 22, 2016