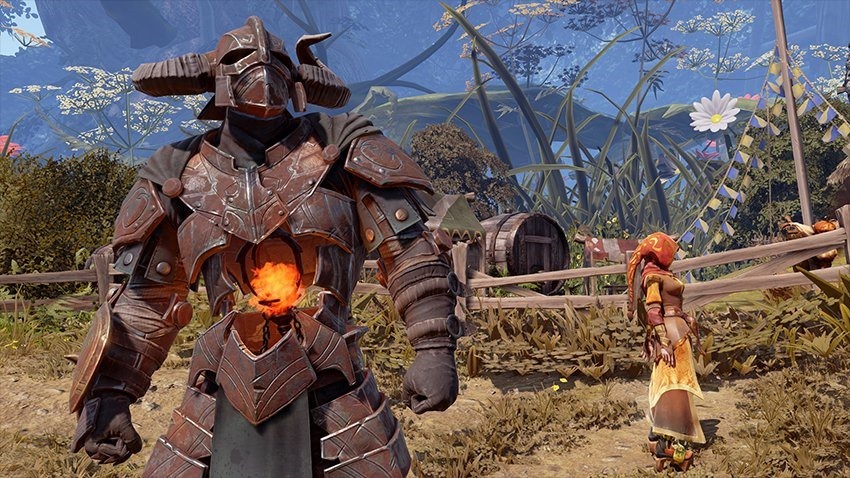 Earlier this month we surmised that the new game from Forza Horizon developer Playground Games would likely be something in the Fable universe.
According to Eurogamer and their ninja sources, that's precisely what it is. According to their report, Microsoft has the Forza Horizon 3 developer tasked with making a new Fable game. Their report suggests that the impetus behind the decision was Sony's success with Horizon Zero Dawn, a great open-world RPG that's gone on to sell 3 and a half million copies.
The last Fable game that creators Lionhead was working on was the ill-fated, eventually cancelled Fable Legends. That game was an asymmetrical multiplayer jaunt set within the Fable universe that was surprisingly fun and I'm fortunate to have played before it disappeared into the nether. It appeared that the series would disappear along with it, but this change of heart means Microsoft may be taking single player games seriously again.
Given their recent comments about "changes" and a focus on some much needed exclusive IP, it's an easy rumour to believe. Eurogamer spoke to some people who worked on Fable at Lionhead, who naturally must be feeling a little bleak over this news.
"
I have slightly mixed feelings," Fable co-creator Dene Carter told Eurogamer. "On the one hand it's great for the UK games industry, and very pleasing that Fable isn't dead; indeed, it will be lovely to play one as a punter, without coming out in hives.

"On the other hand it is a little curious to get rid of the team that is uniquely expert in making Fable, and then try and make Fable. Fable is a weird game, and a tough one to deconstruct for a new team. That said, the team in question is very talented, and I'm sure they'll do a fantastic job."
I actually quite liked the Fable games and the world they're set in. Fable 3 missed the mark quite a bit for me, but I'm okay with Fable coming back – especially if it does indeed take a few cues from Horizon Zero Dawn. Playground Games also seems like a good fit, but it's still disappointing that Microsoft killed off Lionhead, only to bring its biggest franchise back – under another developer – just a few years later.
Last Updated: January 17, 2018