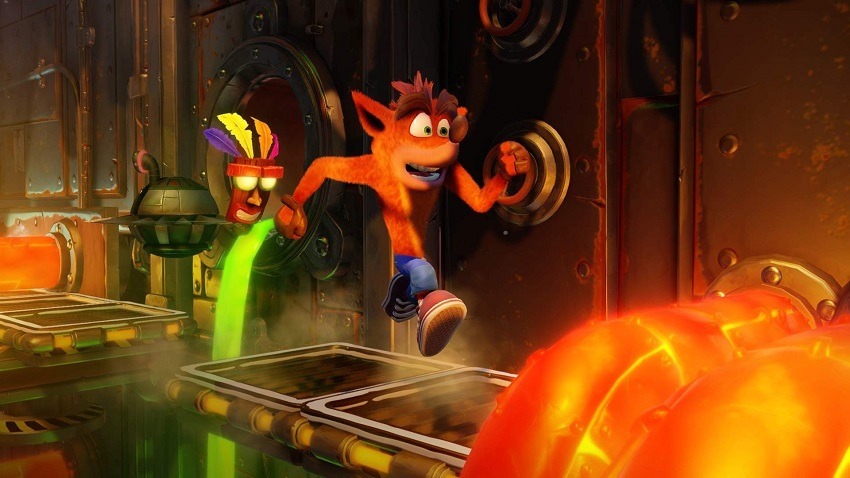 Crash Bandicoot is making a triumphant return to PlayStation with the N.Sane Trilogy as soon as tomorrow, giving nostalgic fans like myself a reason to return to Naughty Dog's fine trio of platformers. The first three Crash Bandicoot games were staples in the PSX library, and part of the reason the console is so fondly remembered today. But with Activision owning the rights to the orange marsupial, could they make the jump off of Sony's platforms for the first time?
That's the question that has been circulating for some time regarding this recent remake, and it seems we aren't yet out of the woods with a definitive answer. Although PS4 owners will be able to play tomorrow, a Hungarian retailer is accepting pre-orders for an Xbox One version of the game that is set to come out later this year. Retailers are notorious for often leaking news well before it should be, especially given that many receive marketing plans and stock indicators before any announcements are made.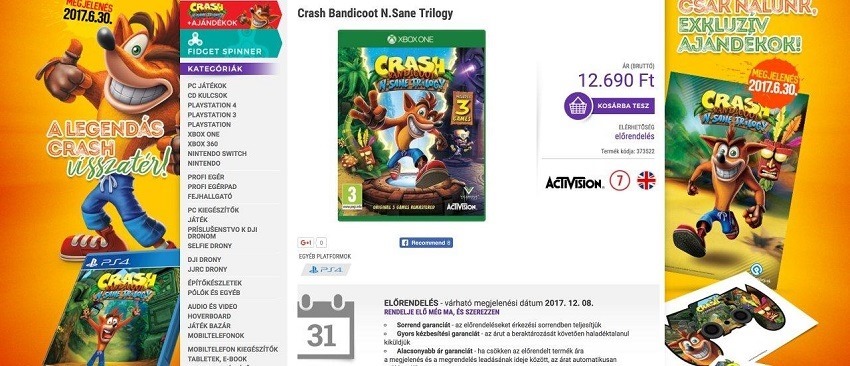 This wouldn't be too left-field either. Previously the question around additional platforms for the N.Sane Trilogy were brought up when a Sony Twitter account seemed to suggest that the game was only a timed exclusive, and not a full one for PS4. Sony might have had a hand in bringing Crash back, but the character is no longer theirs. And with Activision controlling development on the title, it's not entirely silly to assume they may want to make some money on as many platforms as possible.
But until a firm announcement is made (which may not be that far off), it's best to enjoy the remake on the console where it grew up. Crash is back tomorrow, and I simply can't wait.
Last Updated: June 29, 2017