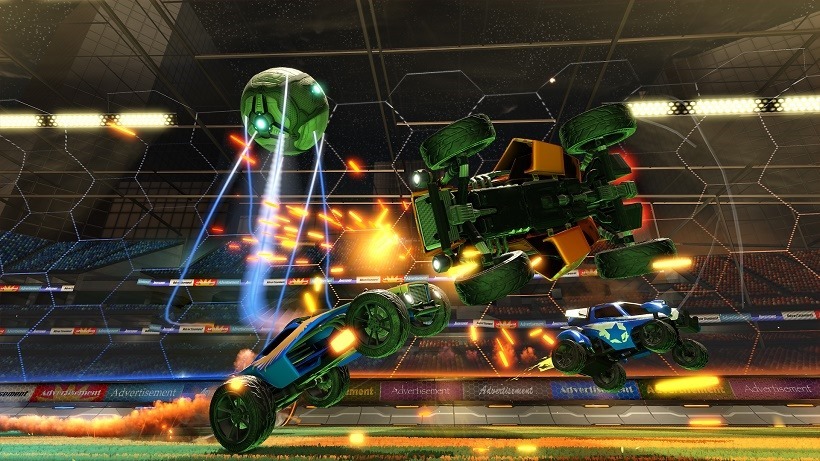 Holy smoke! I just received an email, and it's titled "Rocket League: Collector's Edition".
Oh my oh my oh my! I absolutely love the driving football game from Psyonix, and even though I already own it on both PlayStation 4 and PC, I'd happily pay some cash for a physical copy. Hell, it's a collector's edition, so I bet it includes some sweet loot.
What does it come with? An art book? A physical model of one of the in-game vehicles? A remote controlled car? AN ACTUAL FLYING REMOTE CONTROLLED CAR?
Hang on, let me open the email, and we can all find out. I'M SO PUMPED!
Coming to retail stores worldwide, Rocket League: Collector's Edition combines all the fun and fervour of the original base game, plus all the cars and content found in the highly-popular "Supersonic Fury, Revenge of the Battle-Cars," and "Chaos Run" DLC packs.
Wait a second, that's it? Well, that's rather disappointing! I really thought the Rocket League: Collector's Edition would come with some cool bonus merchandise of the physical kind.
I think I'll save my cash rather. I already own some of the game's DLC, so this retail release is a waste.
But hey,that's just me. if you've not yet experienced the joy that is Rocket League, this is actually a damn sweet package! It comes with a bunch of additional content, including four brand new vehicles. What they are exactly, I have no idea. I'm sure Psyonix will reveal them soon though.
Rocket League: Collector's Edition will be out for the PlayStation 4 and Xbox One in the UK (and us in South Africa too if I'm not mistaken) on the 24th of June. It'll be released a little later in the United States, on the 5th of July.
Will you be getting it? You should – the game is a lot of fun! It also ruins friendships, but that's beside the point.
Last Updated: April 7, 2016