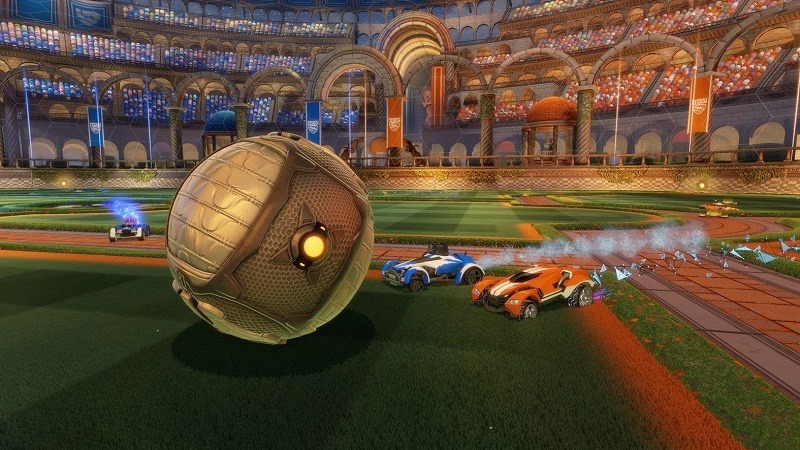 You may log into Rocket League, play a game or two, and find that your rank has jumped up. I'm sorry that I have to be the one to break it to you, but no, this doesn't mean that you've suddenly improved. The leap is more to do with the fact that Psyonix have recently deployed a hotfix that aims to balance out the game's ranking system (via VG247).
Our Skill Tiers – Prospect, Challenger, Star, and Champion – are calibrated to reflect the overall distribution of player skills for the entire population of Rocket League. Like in many other games, this ends up looking a lot like a bell curve / normal distribution over time. In short, that means a lot of players are "average" and the further you get from average skill, the fewer players exist to fit that criteria. This essentially means you see a whole lot of Challenger I players, and not so many Grand Champions overall.

Since the skill reset at the start of Season 3, all four competitive playlists have settled into normal distributions over time, but on a slightly different scale than in Seasons 1 and 2. This isn't a bad thing in general, but it does mean that our old thresholds for deciding who gets promoted to Rising Star, Super Champion, etc. could be balanced a little better for the current season.
So, what's changed then? Psyonix have tweaked skill tier thresholds to include more players in Star and Champion tiers, and the criteria for reaching different ranks in 1v1, 2v2, and so on. These adjustments have had the following effect:
In terms of how this will affect your personal rankings: most players at Challenger and above will see themselves gain anywhere from ½ to 2 skill tiers. For instance, a Rising Star in Doubles might now be considered a Shooting Star or a low-division All-Star. Prospect-ranked players will move less so — from no change to roughly half a rank.
Before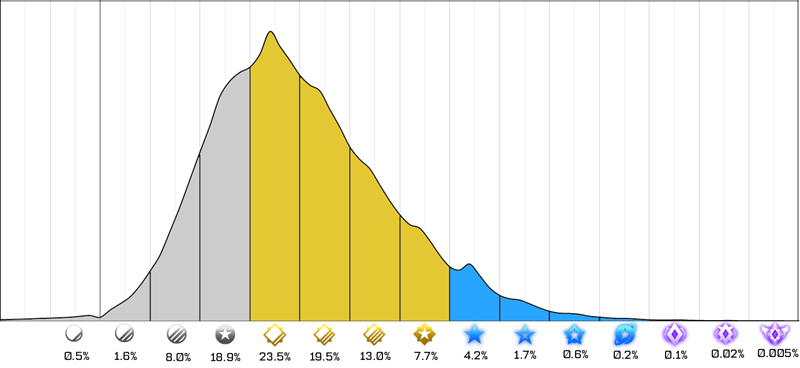 After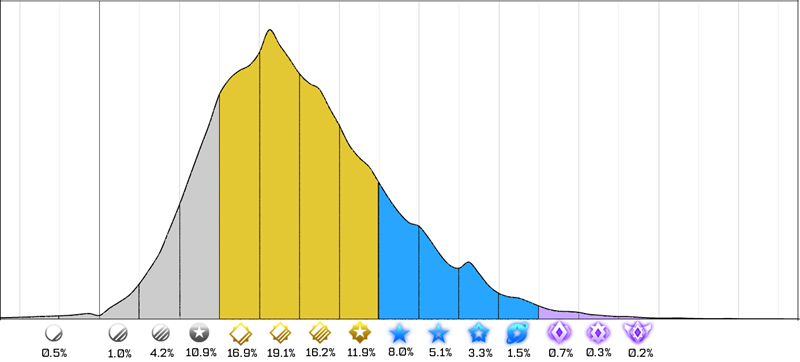 Basically, there's a somewhat more even spread of players across the different ranks now. If you sit in the Champion tier for example, you now have a bigger pool of opponents to play against. This means less time spent sitting in a queue.
It's been a good long time since I last played Rocket League myself. It's been so long in fact, that I've not yet received my own ranking on this very system, which came out way back in February. Holy hell, where has the year gone? It's time I went back to this game I think.
Last Updated: October 12, 2016