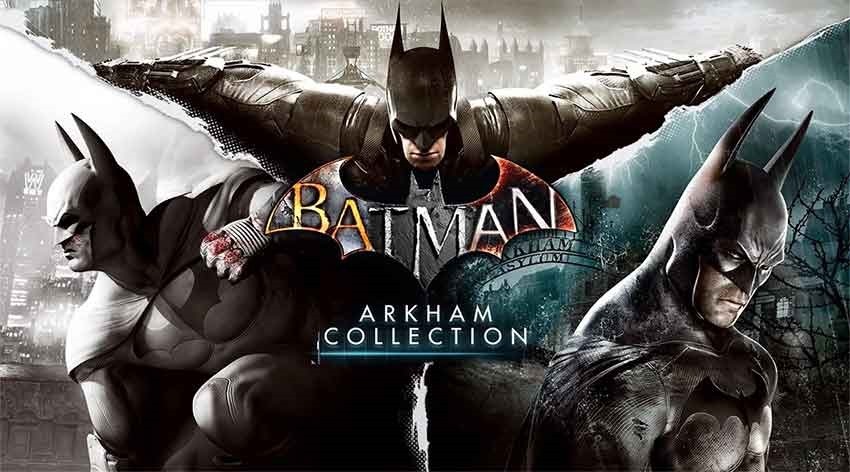 Until this year's Spider-Man game, the Arkham games featuring the caped crusader were considered the pinnacle of superhero video games – with a few Guinness World Records even testifying to the fact.
I even liked them a lot, though I still favour the more focused original game over the open world games that followed. I've said it innumerable times, but I just feel the games got more overstuffed with open-world bloat with each new entry. Still, they're amazing games that actually let you feel like the Batman. They're rightly beloved games that saw a current-gen remaster two years ago. Now it looks like they could be bundled up in a collection for the few who have yet to play them.
According to True Achievements, a trilogy collection of the three Rocksteady Arkham Games is coming, packing in each of the games' post-launch content.
Batman: Arkham Collection brings you the definitive versions of Rocksteady's Arkham Trilogy games, including all post-launch content, in one complete collection. Experience two of the most critically acclaimed titles of the last generation – Batman: Arkham Asylum and Batman: Arkham City, with fully remastered and updated visuals. Complete your experience with the explosive finale to the Arkham series in Batman: Arkham Knight. Become the Batman and utilize a wide range of gadgets and abilities to face off against Gotham's most dangerous villains, finally facing the ultimate threat against the city that Batman is sworn to protect.
Conspicuous by its absence is Arkham Origins, the prequel game that is the only Arkham game not developed by series progenitor Rocksteady games. It's always been treated as the stepchild, but it was a good game in its own right. In many ways – particularly narratively – it may even be better than some of the others.
What is nice is that it seems that the trilogy will b enhanced for Xbox One X, giving the older games a little bit more new-gen sheen. the listing says the game will be out…tomorrow, which is odd as Warner hasn't communicated as much.
Last Updated: November 26, 2018