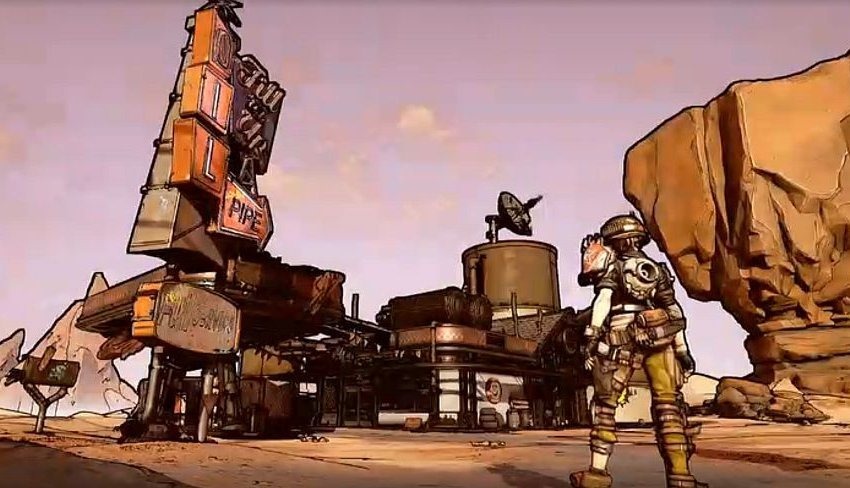 Just last week I was watching my oldest kid playing through Borderlands 2 for what must be the umpteenth time, lamenting the fact that we've yet to see a new Borderlands game this generation. As far as that series goes, we've had a remastered collection and a Telltale adventure game, but little else. We know that there's a new game coming. Last year, Gearbox's Randy Pitchford confirmed as much, saying that most Gearbox employees were "working on the thing I think most of you guys want us to be working on."
It got many excited by the prospect that we'd see the new game at this year's E3, but that was not to be.
Now, a new rumours suggests that Borderlands 3 will be out next year. The spotty rumour comes by way of Triple S League, who say that two sources have confirmed the game's vague launch window with them
"We've received reports from two independent sources that localization work on Borderlands 3 has begun. This lines up well with reports of an expected release date between April 2019 and March 2020 based on statements from the CEO of Take-Two Interactive"
Localisation is one of the last things that happens when a game is being developed, though it is a time-intensive one. If this report is true, it bodes well for a new Borderlands in the first half of next year.
Speaking after the company's last fiscal report, Take-Two boss Struss Zelnick said the company had pushed a "highly anticipated" game to the 2020 financial year.
"The highly-anticipated title from one of 2K's biggest franchises, which had been planned for release during the current fiscal year, is now planned for launch during fiscal 2020 to allow for additional development time. We remain as excited as ever about this title, and expect it to enhance our results next fiscal year."
That game could almost certainly only be Borderlands 3.
Last Updated: October 8, 2018