A recent listing on the company's online store has been raising eyebrows due its timely posting and even faster delisting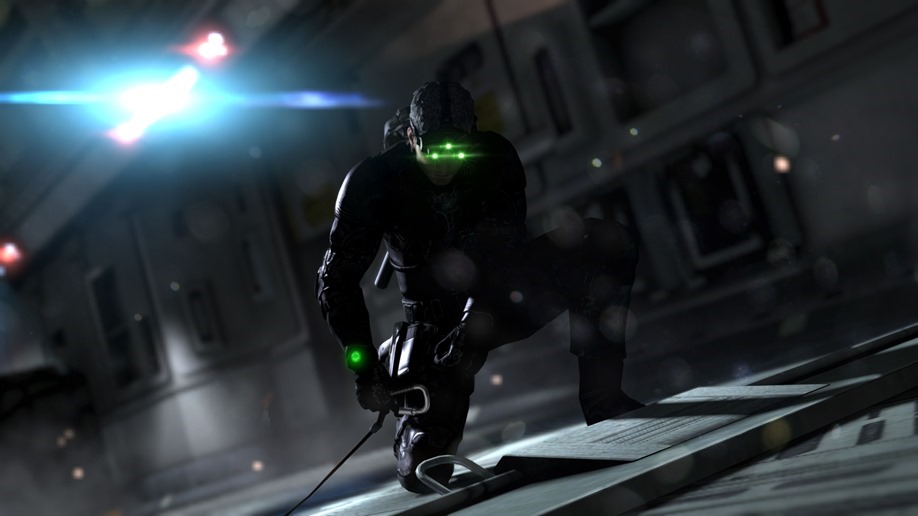 Aw shit, here we go again.
At this point, it seems more likely that we won't be getting a new Splinter Cell from Ubisoft. A slew of leaks has had fans speculating as to when we might finally step into the boots of stealthy super-agent Sam Fisher, busting lightbulbs and heads indifferently. Hell, one of Ubisoft's top creative directors, Julian Gerighty tweeted that he was hard at work on the next Splinter Cell which was explained away by a "he's just joking around lol" PR message. Unfortunately for the higher-ups at Ubisoft, this latest rumour is a little harder to explain away with a joke and a laugh.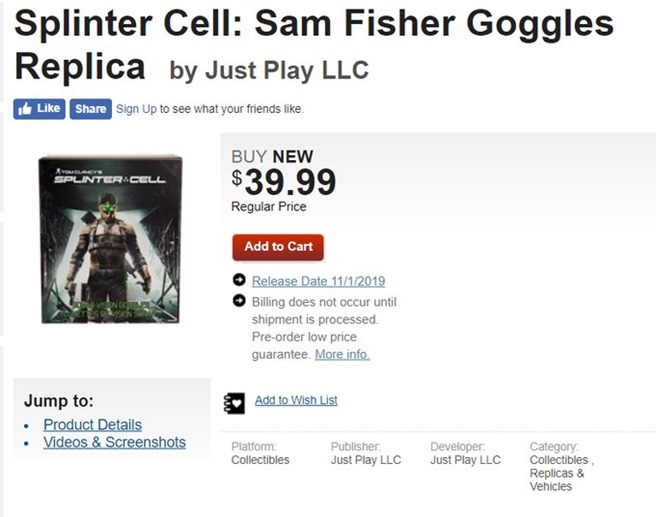 GameStop, the world's largest video game retailer, posted an image of a Sam Fisher figurine on their online store, categorising the addition under their newest tab "E3 collectables". With E3 just days away, GameStop will be selling items and merchandise for games that have been announced to be at E3 and the public were quick to check out what was available. Unfortunately for the poor employee who hit send on that image, no Splinter Cell game has been announced. The listing was pulled from the store page but not before some handy dandy screenshots were taken.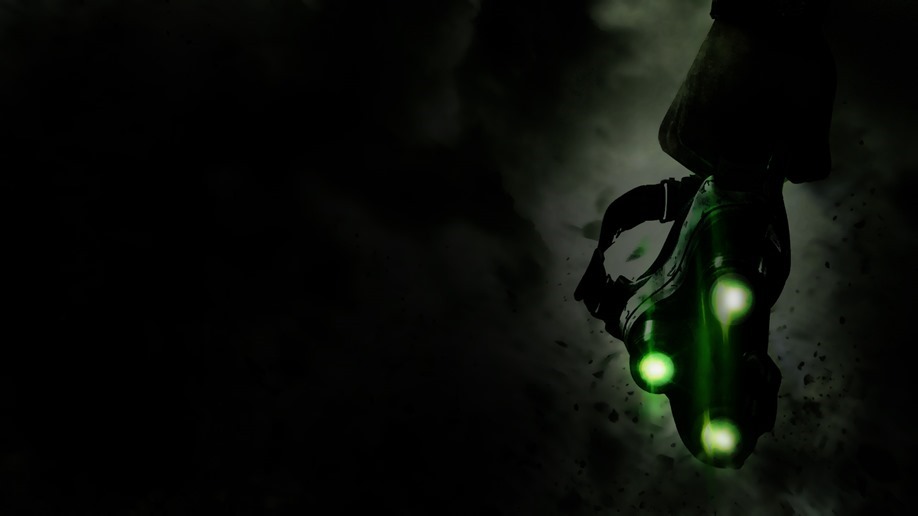 Pointed out by Twitter user @Adnor, it would appear that the image for the listing is an alteration made on previous promotional material for Splinter Cell: Blacklist, the last entry in the franchise that came out 6 years ago. It's entirely possible that Ubisoft has alerted GameStop to the announcement but has yet to provide promotional material, thus requiring a stand-in for the time being. In any case, take all of this with a pinch of salt. Ubisoft has neglected one of its most beloved franchises for a quite some time now so it would make sense to return to Splinter Cell. However, at the end of the day, a rumour is just a rumour.
Last Updated: June 5, 2019