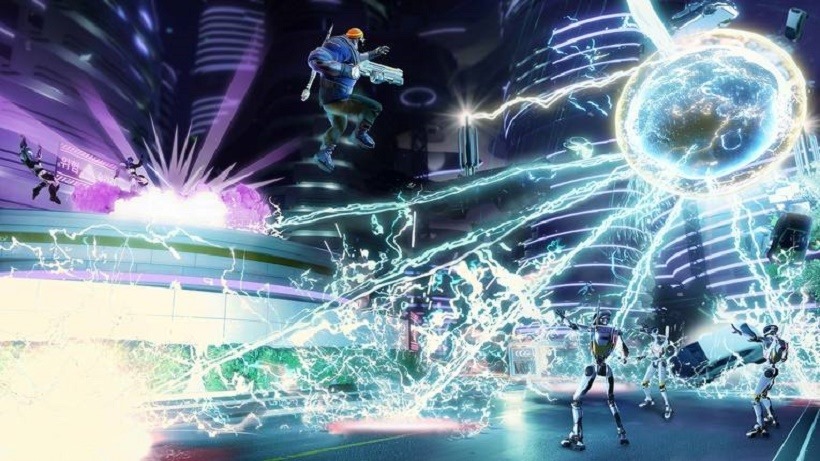 When it comes to open world shooters, my favourite franchise by far has to be Saints Row. Look, I know it's no Grand Theft Auto, but the wackiness and humour packed into each of those games just hit all the right notes for me, and I love em for it. That, and the shooting and action itself was ridiculously satisfying in its own crazy way.
The series hit a horrible low unfortunately with Gat out of Hell, which according to Darryn, was rather meh. That was quite disappointing considering that its predecessor, Saints Row 4, was a high for the franchise, at least according to some devilishly handsome Portuguese reviewer.
The franchise had clearly run out of steam. So what was the next move for the developers, Volition? Did they go back to the drawing board, and begin work on Saints Row 5?
Sadly, no, they didn't. They have been working on a brand new IP however, called Agents of Mayhem. It was unveiled in a brand new trailer over on IGN.
AHOY MOTHERF%&#ERS! That's the sort of trailer I expect from Volition – some action, witty dialogue, and no form of restraint. Would you expect anything else from the people who weaponised a dildo in Saints Row?
Anyhow, details regarding gameplay and actual in-game visuals are pretty scant at the moment. All we know about Agents of Mayhem thus far (according to IGN) is that it is a single-player open-world action game. Based on the trailer, it looks like players will take control of teams of three characters, all of which will have their own unique skills and abilities.
Then again, for all we know, Agents of Shield could be Saints Row 5 dressed up in some shiny new skin. I honestly wouldn't mind, as long as it's better than Gat out of Hell.
Last Updated: June 7, 2016