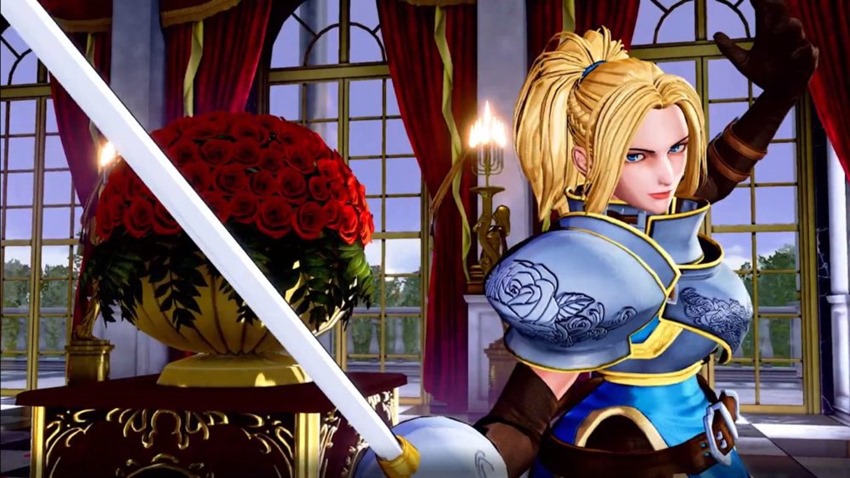 At first glance, Samurai Shodown looks pretty much like any other standard fighting game on the market. Two players select a character, face off on a 2D plane and take turns whacking away at one another until their health bar is exhausted. Throw in a few special moves and ultimate attacks, and you've got yourself a perfectly standard entry in the fisticuffs genre.
The only thing is, is that Samurai Shodown is anything but a standard fighting game. While the genre mostly follows the same rule, games and franchises within the world of pixelated pugilism all benefit from having their own unique sense of momentum and rhythm. Mortal Kombat has a delightfully chunky quid pro quo of punches to the face, Street Fighter prefers a more frantic chess-like beatdown and classics such as Ultimate Marvel vs Capcom 3 have…something on drugs that's the only way that I can properly describe it.
Samurai Shodown on the other hand, is more deliberate with its pacing. It's a surgical fighting game, one where the odds may be in your favour for one moment and are then turned around the next after a lucky combo finds the mark. What further separates Samurai Shodown from the pack is that players can't even rely on their characters holding onto their weapons in the heat of battle. Take one too many knocks to the noggin and you risk losing your sword, which in the professional fighting game scene, is a death sentence nine times out of ten.
It's that moment when a player is disarmed, that Samurai Shodown excels at allowing other players to go to town and show off a bit in the process, although the reverse is also opposite. Take the recent match held at the VSFighting tournament, when Joshua "Rycroft" Podesta took on Yota "Pekos" Kachi. Rycroft found himself in a massively advantageous position using Charlotte and her mastery over zoning, pushing Pekos into a corner and landing a combo that left the Japanese visitor with a mere pixel of health.
Feeling cocky and with a huge health bar lead over his opponent, Rycroft decided that it was time to show off as he threw Charlotte's rapier aside and went in for the kill. And let me tell you something brother, the next ten seconds were beautiful:
And that, ladies and gentlemen, is why you never take your eyes off the prize in Samurai Shodown, a game which pretty much just had its own Evo Moment 37. It's moments like that, where fighting games excel at providing not only sport but also spectacle. With EVO 2019 around the corner, I'm hoping to see a few more moments like this play out, come August when the best in the world arrive in Las Vegas for honour, glory and a massive cash prize.
Like esports?
Check out esports central
Last Updated: July 24, 2019