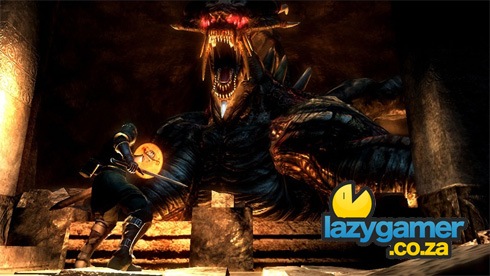 SCE localisation liaison Yeonkyung Kim has admitted that Sony's Western branches kinda dropped the ball a little with regards to Demon's Souls. Published by Sony in Asia and Japan, Demon's Souls' American publishing duties got handed to Atlus, with no European release planned.
"That was a mistake," he said. "It should have come out as a first-party title." Damn right it should have.
SCE expected the game to be a tiny niche game, selling only 15 00 copies. a quarter of a million copies later, and they're now regretting their decision to not publish probably the Playstation 3's best – and certainly most brutally difficult – RPGs.
Thankfully a sequel is planned – and this time Sony should actually jump at the opportunity to publish the game, and people in European territories might actually get to experience a proper RPG without the need to import.
Oh yeah, in case you're a PS3 owner who hasn't played this ridiculously difficult, but equally awesome RPG from FROM software, ZAPS will import a copy for you. they also occasionally have a pre-played copy up for grabs, but they tend to disappear pretty quickly.
Source : 1up
Last Updated: March 16, 2010