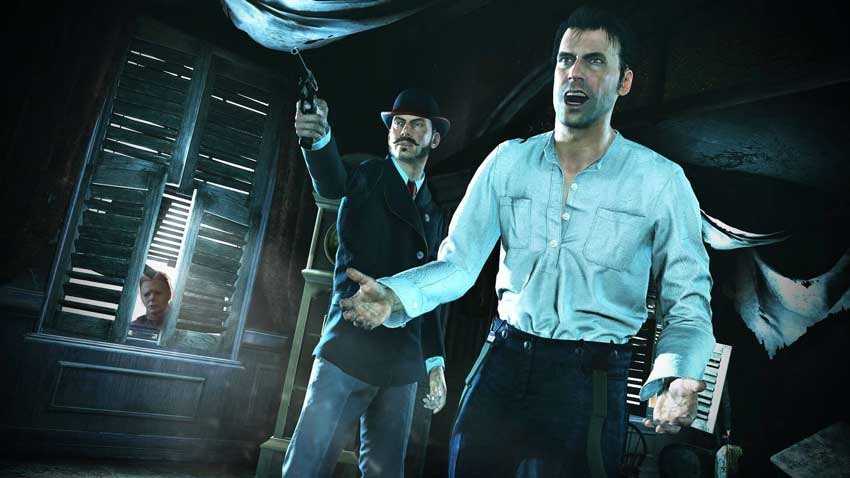 Ding! That's the sound of the bell being rung for our subscription friends with benefits. With Sony playing a strong hand in yesterday's subscription membership poker, Microsoft has dealt a few cards of their own on the table. Depending on your tastes though, these cards may not be a straight line of aces when compared to Sony's royal flush.
Provided that you've got an active Xbox Live Gold subscription, November's games walk the line between mystery and action. Here's the full list:
Sherlock Holmes: The Devil's Daughter – Available November 1 to 30
The Final Station – Available November 16 to December 15
Star Wars: Jedi Starfighter – Available November 1-15
Joy Ride Turbo – Available November 16-30
Not bad, but not exactly anything to write home about. Frogwares' Sherlock Holmes games are always solid sleuthing simulators when they're not being removed from the marketplace because reasons, while Jedi Starfighter is an alright blast from the past. Which pretty much sums up this month's offerings, games which feel more like an afterthought in the wake of Xbox Game Pass being home to better options currently.
If you're still looking to grab any of this month's games, you better hurry: Ninja Gaiden 3 will be outta here like a shinobi with the trots on October 31, while Friday the 13th: The Game will hang around the digital Camp Crystal Lake until November 15.
Last Updated: October 31, 2019