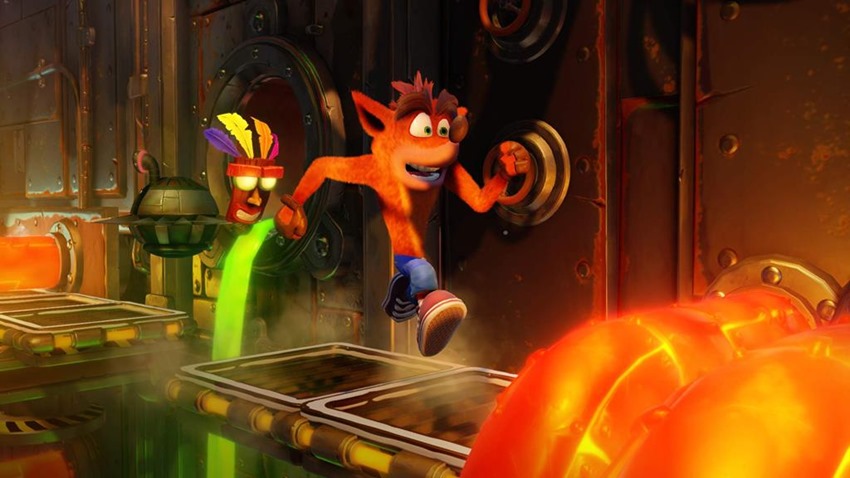 It's beginning to look a lot like Christmas! The faux trees that have been set up since July are finally selling, the roads are deadlier than ever and every coastal city on the East and West coast is prepping itself for an influx of bare-footed Joburgers in shopping malls. 'Tis also the time of deals when it comes to video games, something that has become an annual tradition with Sony and their PlayStation platform.
This year, Sony is kicking off its 12 Deals of Christmas with a blast from the past: Crash Bandicoot.
Naughty Dog's PlayStation-selling mascot returned this year, featuring a fantastic tune-up from Skylanders team Vicarious Visions. Three games, plenty of platforms and even more cursing when I failed to land that one jump again and again because I am terrible at video games. What's not to love? Here's what I still had to say about the Crash Bandicoot N.Sane Trilogy after I reviewed it:
If ever there was a time for Crash to make a mainstream comeback in a brand new original adventure, then I can't think of a finer example than the majestic work that Vicarious Visions have managed to produce across this glorious collection of challenging platforming and charming characters. I also still don't know what a bandicoot is.

More than twenty years after the manic marsupial first graced the PlayStation, the return of Crash Bandicoot isn't just welcome…it just feels right. A throwback to a more positive time, Crash Bandicoot N.Sane Trilogy is a testament to timeless game design and an example of a remaster done right by two studios split across two eras
.
You can grab it now for a savings of 37%, which should translate to a Marsupial under R400 by my calculations. The discounted price will be valid for the next two days, as the PlayStation store rotates through its titular 12 games that it has in stock, offering a usually hefty discount on each highlighted title. Personally, I'm waiting for a Horizon: Zero Dawn sale. Darryn needs to slay him some robosaurs, and he's a cheap bastard.
Last Updated: December 1, 2017