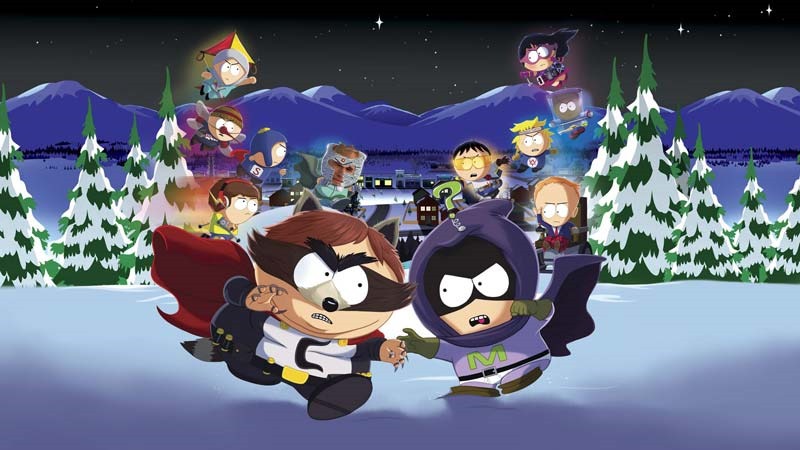 Oh my Grodd, they delayed South Park! You bastards! Yup, looks like the more interesting games of 2016 is going to be a little bit late, as Ubisoft announced that South Park: The Fractured But Whole will miss its original release date of December 6 and instead arrive sometime in the first quarter of 2017. The reason why? According to Ubisoft's blog post, they wanted the latest South Park game to meet the "high expectations of fans."
South Park: The Fractured But Whole will now launch on Xbox One, Playstation 4 and PC, calendar Q1 2017. The development team wants to make sure the game experience meets the high expectations of fans and the additional time will help them achieve this goal.
And I believe that 100% because no game is ever purposefully delayed to avoid lacklustre sales after the utter bonanza of new games that are released already in October and November. That has never, ever happened you guys. Seriously. Jokes aside, as long as there is some actual polish being added to the game then I've got no problem waiting a few months longer. A good game is always worth the wait.
If you never played the prior South Park game, Stick of Truth, you missed out on the funniest game of 2014. Deviously tactical, it was also downright brutal with its comedy as that South Park title used the unrestricted medium of video games to tell a tale that saw players battle everything from ManBearPig to Nazi foetal abortion zombies. Yes, that is an actual sentence that I just typed. Glorious.
South Park: The Fractured But Whole has a similar gameplay setup, only with the theme this time shifting from fantasy to superheroes as Cartman recruits you the new kid to join Coon and Friends. And make many billions of dollars at the box office with a Cooniverse of movies.
Last Updated: September 16, 2016