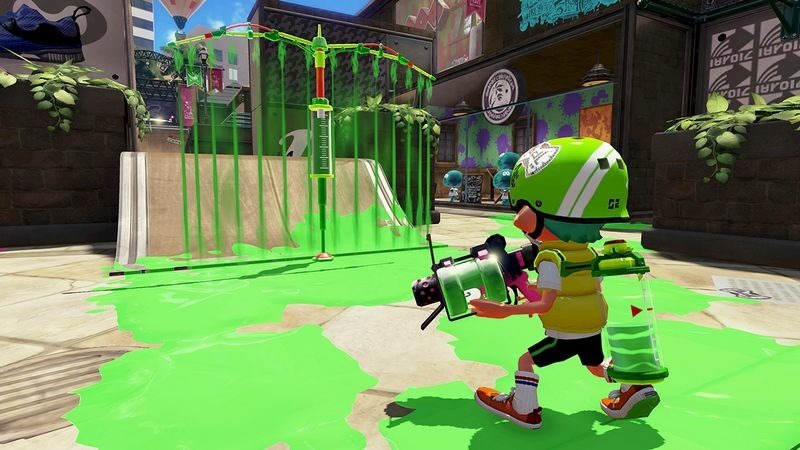 Splatoon is an amazing game. Though it was a little light in content when it was first released, Nintendo's ink-filled shooter has become a firm favourite for just about everybody who owns a Wii U. Or rather, about a third of them.
According to Nintendo's latest earnings report on the nine-month period ending December 2015, the new IP has been bought up by over 4 million players, so roughly a third of all Wii U owners. In fact, it's very probably the most successful new IP of this generation – ad has outsold PlayStation 4 exclusives The Order and Bloodborne combined. That's not bad for a silly kid's game on a platform nobody owns, right?
Nintendo's DIY Mario Maker isn't doing badly either, with 3.34m units sold – so one in every four Wii U owners. Other Wii U games that have comfortably breached the 1 Million barrier in the last year include Mario Kart 8, which has sold another 2 or so million units, and Yoshi's Woolly World, which has sold over a million copies. Nintendo games still sell pretty damned well.
Of course, there's a reasonable argument to be made that Wii U owners are so starved for content that they'll buy whatever's available. One thing they're certainly buying is Nintendo's collectible money trap figures, Amiibo. 20 and a half million of the little plastic toys (that barely do anything inside of games) have been sold.
Unfortunately, none of that has been enough to keep profits up. Though sales are comparable to the same period last year, Nintendo's reporting that profits have dropped 32 per cent year-on-year to 40.5 billion Yen (R 5,390,909,235).
Information on Nintendo's mobile games and its new console – currently codenamed NX – can't come soon enough then, especially for investors.
Last Updated: February 2, 2016