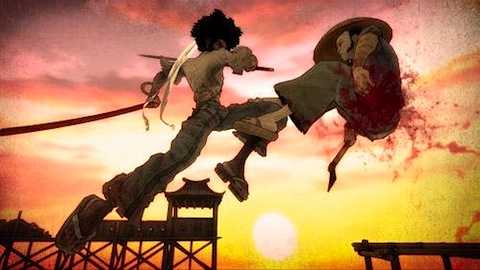 Does the crime fit the punishment? There's no doubt that this is just one of the questions detectives are still asking themselves regarding a strange case. The case in question is that of university student, John Hopkins who has fatally injured a burglar with a samurai sword.
Hopkins was at his off-campus home that houses four other undergrads and had already experienced thefts of two laptops and a Sony PlayStation earlier. It was around 1am when Hopkins heard noises and armed himself with a samurai sword before heading downstairs to inspect.
Apparently he noticed that their garage door had been forced open and then saw the suspect. Its not clear what exactly transpired but what is known is that the suspect had priors for breaking and entering and suffered severe lacerations across his torso as well as an almost severed hand. He was pronounced dead at the scene of the crime, most probably due to the laceration across his throat.
I can't be too sure of the location but the original story was apparently published in the 'Baltimore Sun'. I guess one can only speculate the outcome of the entire debacle until we know for sure. I'd like to point out a valuable lesson here… gamers are freaking hardcore guys so if you are thinking of entering a life of crime then be sure you're not stealing from any gamers… we're crazy man.
Source: gizmodo
Last Updated: September 16, 2009