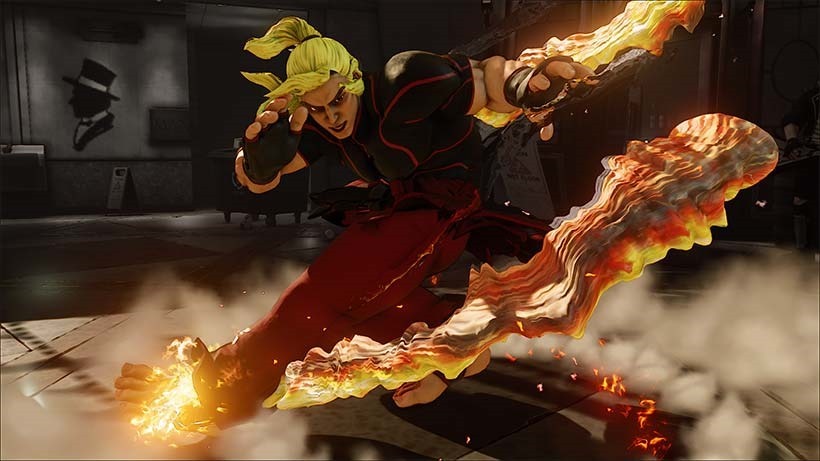 After many years of patiently waiting, I'll finally be getting a brand new Street Fighter this month. In about two weeks, Street Fighter V is coming to PlayStation 4 as a console exclusive, joined by a PC version that'll feature cross-platform play. While it's still a much shorter wait than the time between Street Fighter III and V, it's been nearly 8 years since Street Fighter IV was first released on home consoles.
This weekend saw the last (I think!) of the game's many network-testing betas – which means that we should have a game that actually works online when it's released. And yes, I'm excited. Street Fighter has always been my game – and sitting with a bunch of relative strangers, huddled around an arcade machine watching closely contested battles will always be among my favourite video game memories.
Anyway, we know the game will launch with a simple, arcade-like story mode to get players up to speed with the characters they'll be using (and maybe, just maybe Alessandro can stop calling Dhalism "that stretchy guy"), and we also know that the game will received a cinematic, Mortal Kombat-like story mode in a few months' time.
But what else? What other modes can we expect from Street Fighter V?
According to a new trailer out of the Taipei Game show, here's what we'll see:
Tutorial
Character Story Mode
Survival Mode
Training Mode
Network Battle
Capcom Fighters Network
The tutorial mode is pretty damned basic, and something we've already seen in the beta. It offers a past look at Ken and Ryu, and really only covers the basics of Street Fighter's mechanics. For new players and returning battlers looking for a deeper dive, the training mode should offer a way to really get to grips with the new mechanics and systems. If it's anywhere as good and engaging as Street Fighter IV's, those looking to challenge themselves will likely spend far more time than they'd like to admit in training; learning new combos and strings and testing ideas before putting them to work online.
Survival mode is just as its name suggests; play against an army of enemies with a limited health bar to see how long you can last. Network Battle will let you play against friends, while Capcom Fighters Network is where you'll play ranked games and earn that new in-game currency that you'll use to buy new stuff if you don't want to use real money.
Last Updated: February 1, 2016