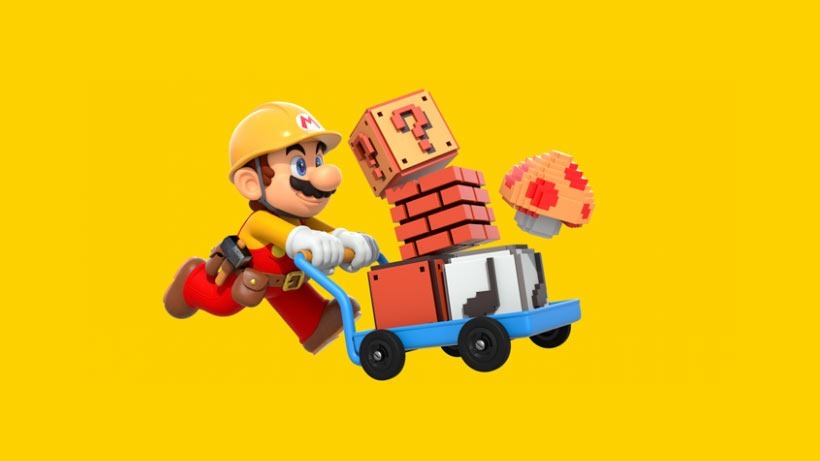 Super Mario Maker is out today on the Wii U, allowing you to live out your fantasies of being one of Nintendo's Mario designers. It's an incredible set of creation tools more than it is a game, giving those with a creative streak all of the tools they need to make the most fiendishly difficult or monstrously clever levels stuck in the recesses of their brains.
It allows players to create levels using the enemies, blocks, and other baubles from generations of Mario games – From the NES and SNES classics, right up until the more modern New Super Mario Bros, complete with the physics and features of each of them. Of course, if you're as creative as a semi-sentient sea-slug, you can download and play the levels created by others – including many designers and developers of other games you love.
It is, in essence, infinite Mario Bros – so it's very deserving of the nearly unanimous praise that's been heaped upon it. Of course, there are a few outliers, with some outlets and reviewers not giving the game top marks – including our own, soon-to-be-fired Alessandro, who warded the game a 7.9. He genuinely loved all it had to offer, but hated the way that most of the games tools were locked behind a timer, only giving budding creators the entire toolset after a week and a half's play. The way that it gamified game creation was too meta for his tiny mind to comprehend, really.
Nintendo, it seems, has listened. Preceding the games release was a day one patch. Not because the game is broken and needs fixing, but just to tweak the experience. Here's what the patch notes say:
Create a course scene: a small element was added.
Condition(s) for increasing the amount of useable parts (in the level editor) were added.
Various changes meant to improve the gameplay experience.
The abovementioned conditions are terrible vague, but according to reports from the internet what they do is make it so that it takes little more half an hour to unlock everything, rather than play it for 9 successive days (or set your system clock ahead, like a sneaky ninja). All you need to do is use a ton of items, and you'll unlock new ones.
While some might bemoan that this is developer pandering, it does remove the barrier that stood as the most immediate one between players and great levels.
Last Updated: September 11, 2015