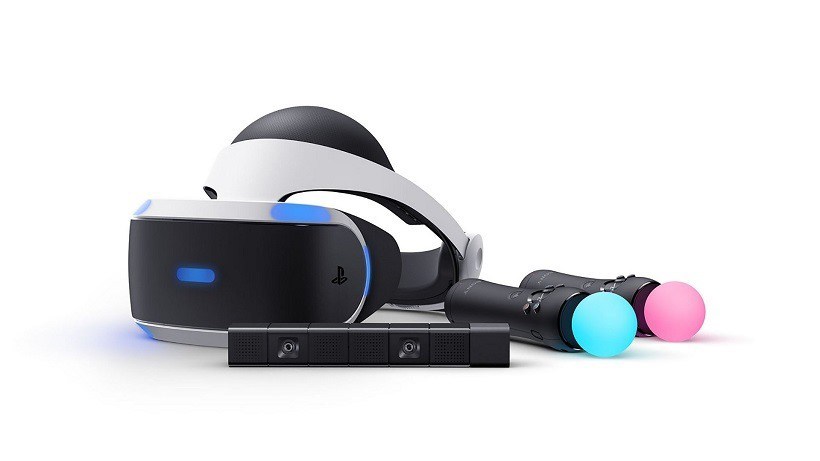 We went face on with a couple VR experiences at rAge, and continued to fall in love with PlayStation VR. It might not be as high end as the Vive or as well known as the Rift, but PSVR has my bet for being the most successful VR headset. The fact that I can plug and play with my existing PS4? What more could I want? Well, SuperData has crunched some numbers, and it seems that I'm not the only one thinking that way.
According to their data, Sony will sell about 2 602 370 (that's a pretty precise number, isn't it?) units of PSVR headsets before the end of 2016. The sounded like a bit of a high prediction, until they broke down their reasoning:
The PSVR will benefit from an estimated 44M install base of PS4s and the ease of the plug-and-play setup, two advantages that set it apart from the HTC Vive and Oculus
XBOX Kinect, a similar motion-tracking product, sold 8M units in 60 days with mostly just mini-games and wellness content available.
Sony's expertise at retail rollouts has helped generate publicity ahead of the PSVR release, scheduling 500,000 demos to help sell pre-orders of the device.
The anticipation of big launch titles including Batman Arkham VR, Resident Evil VII, and Final Fantasy XIV make it a worthwhile purchase for gamers
One possible limitation is their ability to deliver that many units, and Sony is, to be fair, a bit spotty with manufacturing a new device early in its life cycle.
Also, we don't know if they'll have a "killer app" to convert consumers into a user base. Additionally, with the PS4 Pro coming out next month, consumers may opt to spend $400 on an optimized console over $500 for an add-on.
Yeah, okay, that makes sense. With so many PS4s in the wild, it makes sense that plenty of people will pick up a PSVR, especially when you compare it to the success of the Kinect. I know we are only getting the headsets next year, so let's hope that the Rand doesn't tumble again before then – I really want one, but I'm not sure how much I'm willing to fork out for a headset that I'm only willing to use for an hour at a time at most.
Are you going to be one of the 2.5 million people picking up a PSVR headset at launch? Were you convinced by demos, or are you still waiting to see it for yourself before believing in the hype?
Last Updated: October 13, 2016