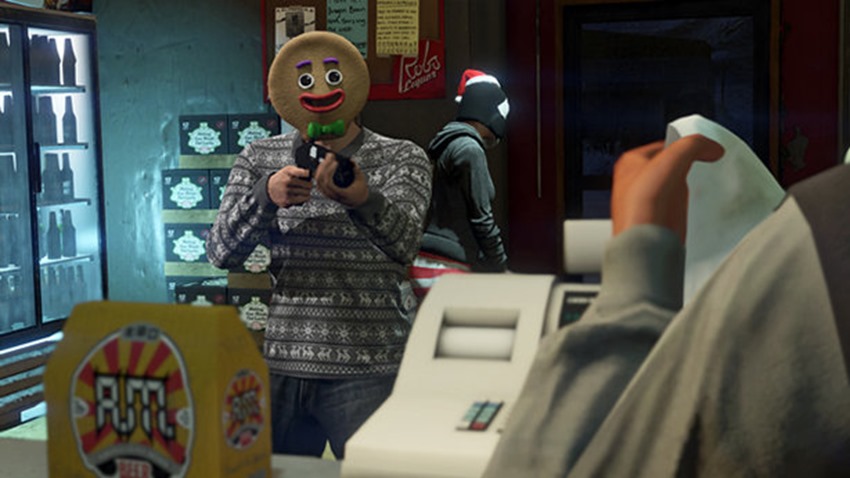 With over 100 million consoles shipped (not sold, shipped but also not like my fanfiction between your favourite characters), it's safe to say that the PlayStation 4 has done very well as the current console generation winds down to a close. Many hardware units have been sold, there's still plenty of juice left in the tank of the brand and a boatload of games have made their way onto the device over the years.
So which game has sold the best, managing to carve a path in history that few other titles can hope to touch? While international figures are more complex to accurately gauge, North American results are a lot more straightforward and simple when talking numbers. To the surprise of absolutely no one, Grand Theft Auto V has been this generation's biggest seller in the US of A PlayStation market, for both physical and digital sales.
That's the word according to NPD Group analyst Mat Piscatella, who tweeted the top ten best-selling games for PS4 out in that market, as Rockstar Games claimed not just the top spot but also the second slot with Red Dead Redemption 2:
Grand Theft Auto V
Red Dead Redemption 2
Call of Duty: WW2
Call of Duty: Black Ops IIII
Call of Duty: Black Ops III
Marvel's Spider-Man
Call of Duty: Infinite Warfare
God of War
NBA 2K18
Battlefield 1
Huh, looks like that exclusive content deal with Activision has resulted in Call of Duty absolutely dominating this generation on the PlayStation 4. As for PS4 exclusive games? A certain webhead can claim the top spot on a list dedicated just to those games following the same parameters as the list above:
Marvel's Spider-Man
God of War
Horizon: Zero Dawn
Uncharted 4: A Thief's End
Bloodborne
Days Gone
InFAMOUS: Second Son
MLB 17: The Show
MLB 19: The Show
MLB 18: The Show
That's a lot of baseball! And a whole lot better than Microsoft's own top ten list, which currently has zero of its own first-party games cracking the top ten on the overall stats list.
Last Updated: September 25, 2019