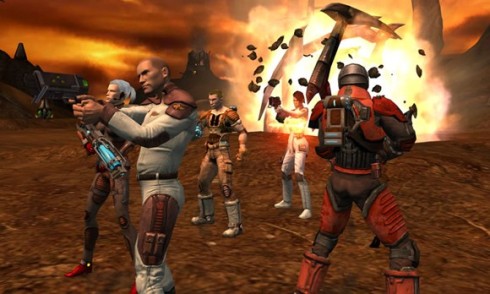 I am not a big MMO fan, mainly because I have an addictive personality and would possibly allow the game to consume me entirely and spit me out for breakfast.
However I may change my stance to have a flutter at the soon to be extinct Tabula Rasa. The reason being that firstly the game is coming to an end as it wasn't hugely successful and the publishers no longer want to pay the servers hosting charges.
And secondly instead of just shutting down the system the developers have decided to unleash hell in the form of blood thirsty Bane combatants which will lead to humanity setting of their secret weapon which will destroy every living thing in the universe… and thus ending the game.
Sounds like my kind of fun, if you're going to go down you might as well do it with a bang.
Source: Joystiq
Last Updated: March 2, 2009