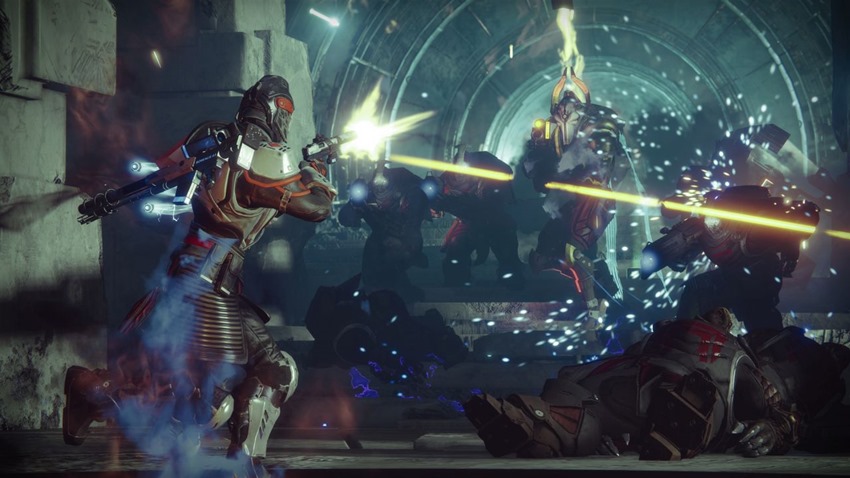 There are certain sensations in life that are simply…majestic. Stroking a cat's tummy without the furry bastard mauling your hand into bloody ribbons. Perfectly cocooning yourself in your blankets on a cold day and when your bladder is empty. Sex probably, or so I've been told. And then there's that moment when you get an Exotic weapon in Destiny 2 for the first time.
It looks pretty, it boasts some insane perks and it's all yours. With the Warmind expansion releasing in a few weeks time, developer Bungie is looking to make Exotic weapons feel special again, as they break the sandbox and allow these numerous guns to have plenty of overpowered rough edges. Bungie is also looking to introduce a few new guns to their solar system, while bringing in a few old favourites.
One such classic from the Destiny 1 past? None other than the best autorifle ever made, SUROS Regime. If you ever handled that masterpiece, you know exactly what I'm talking about. A gun that spat hot death with ear-tingling sound effects and a perk that upped its damage the longer you held the trigger down.
There's no clue yet on which perk the Destiny 2 version will have, but at least we've got a glimpse at plenty of new and old guns on the way. Take a gander below:
You'll probably need some of that gear, as Warmind doesn't just pack in new strikes in the form of the Strange Terrain mission in the Hella Basin and Will Of The Thousands in Rasputin's bunker. Warmind is putting a focus back on horde mode similar to Destiny 1's Prison of Elders, Court of Oryx and the Iron Forge, with Escalation Protocols serving as the particular itch-scratcher for any fireteam looking to test its mettle.
Which I certainly do want to do on May 8. I'll probably die horribly though, but at least I can go down swinging, dragging Alessandro down with me.
Last Updated: April 25, 2018