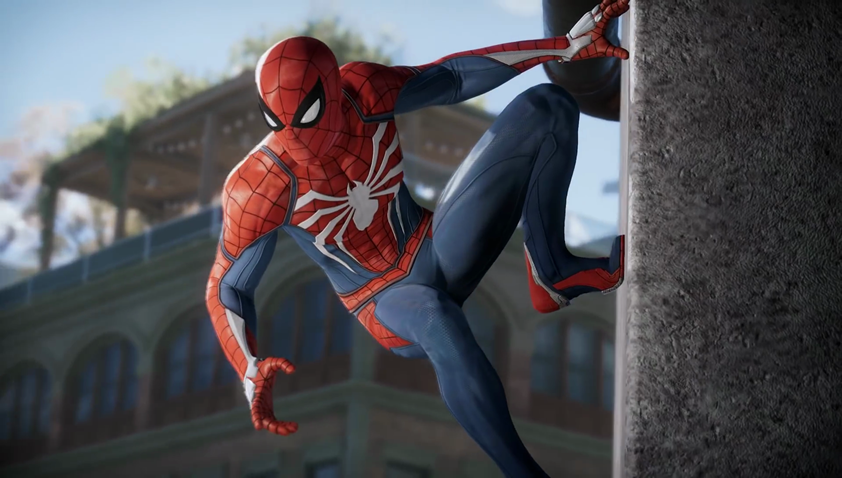 With great power comes a great pain in the ass. I mean, can you imagine what life would be like if I had been bitten by that radioactive spider instead of Peter Parker? Even with the proportionate speed, strength and agility of an arachnid, I'd still crawl up the nearest wall if danger ever reared its ugly head. And don't even get me started on the web-shooters, as the only way to ensure a constant supply of the sticky white goo would involve a daily ritual of eating Bhut Jolokia peppers and having a glass of milk.
Fortunately, I'm not Spider-Man. Which is great, because somebody needs to save the day and it sure as hell won't be me. Instead, I'll opt for the digital adventures of the spectacular one, which will hopefully be out later this year. Until that release date announcement arrives, here's a new look at the amazing webhead in action via Game Informer:
The key takeaway from the brief video above? That developer Insomniac's Spider-Man is experienced, skilled and has spent years honing his abilities fighting world-ending threats on a weekly basis. Insomniac say that their Spider-Man mixes melee combat with web-slinging and gadgets, to create a hero who moves with speed and style when the situation calls for it.
It's not something that we haven't seen before, as previous Spider-Man games from developers such as Beenox and LJN all put their own spin on doing whatever a spider can, but I'm keen to see how Insomniac makes the experience feel fresher than ever. Give me plenty of skyscrapers, an unlimited supply of web fluid and plenty of faces to punch with spandex-glad boots, and I think it'll be a match made in heaven.
Spider-Man drops onto PlayStation 4, so until I get a release date I'm going to go yell at Al to go find me pictures of Spidah-Man. While smoking a cigar, of course.
Last Updated: April 4, 2018