Last year, 2K Sports faced a fair bit of backlash over its egregious monetisation in NBA 2K18. Rightly so! While the game itself may have been fantastic, it was a microtransactional nightmare, charging players real-world money for things as simple as haircuts. It didn't take long for 2K to change the pricing of its slow-to-earn Virtual Currency after the backlash.
According to Take-Two boss Strauss Zelnick, the company has listened to feedback, and this year's NBA 2K game won't be quite as predatory. While it seems that the game will still play host to microtransactions and extraneous monetisation, it should at least give players the feeling of getting what they've paid for.
"Unquestionably we pay attention to consumer response because we're so focused on engaging and captivating and entertaining the consumer," Zelnick told Gameinformer. "Any time we get feedback that is anything less than 1000 percent positive, we stop and say, what should we do differently? I think there's a small sliver of the consumer base that basically wants everything for free, we can't really help those people. I think most consumers just want a fair deal and we do think that part of a fair deal is, you know when you get the check at the end of the meal, it's not enough that the food tasted good, it has to be a fair deal for what you got. So we're very focused on it being more than a fair deal, we want to give consumers much more than they paid for."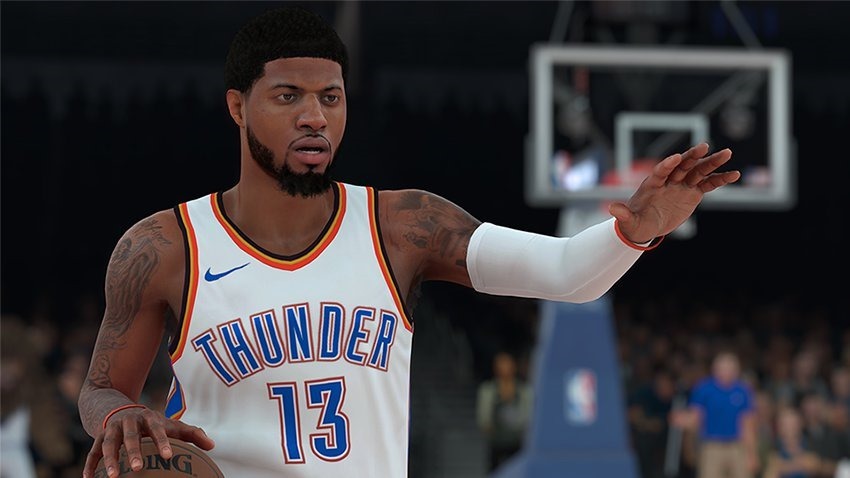 Small part that wants everything free? Excuse me? NBA 2K is a full-priced retail game. Of course, Zelnick is a master of corporate speak, and excellent at saying a lot of words that ultimately mean very little. While he has said that it'll be better in this year's game, he's not said how, or outlined any plans to fix the microtransaction and "pay to win" systems in NBA 2K. He has however admitted that the company as a whole needs to balance its monetisation better, and that their focus should be on entertainment, not monetisation.
"We do learn every time and we have to balance monetization with the experience," Zelnick said. "In our case, we sort of all regrouped and said, wait, let's remind ourselves that we're in the business of creating the best entertainment on Earth, across all types of entertainment. We're focused on engaging and captivating consumers. If we do that right and that's our entire focus, the revenues and the profits will probably take care of themselves, so let's not overemphasize those. So I'm asking questions now like does big data and having lots of data scientists on your team allow you to enhance your monetization? And the answer is, technically I suppose that would be the case, but are you a monetization company or are you an entertainment company? We're an entertainment company and when we get that right, everything else flows from it."
NBA 2K19 is out on PlayStation 4, Xbox One, PC, and Switch on September 11.
Last Updated: June 27, 2018