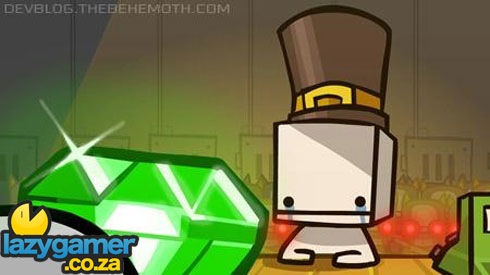 The Behemoth, delightful developers behind downloadable titles Alien Hominid HD and Castle Crashers have finally named their third game – which for now will be headed to XBox Live Arcade. The game which has been going under the prosaic placeholder name of "Game 3" is now called Battleblock Theatre.
Having shipwrecked on a mysterious island you find yourself both betrayed by your best friend Hatty and captured by the locals. All of this is happening while being forced into deadly performances. This however, is just the start of your problems.
I'll be honest – I have no idea what's going on in the trailer you'll find after the jump, but it looks to have equal parts co-operative and competitive play, rolled in to one – like the strange and beautiful lovechild of LittleBigPlanet and Super Smash Bros.
Last Updated: February 2, 2010