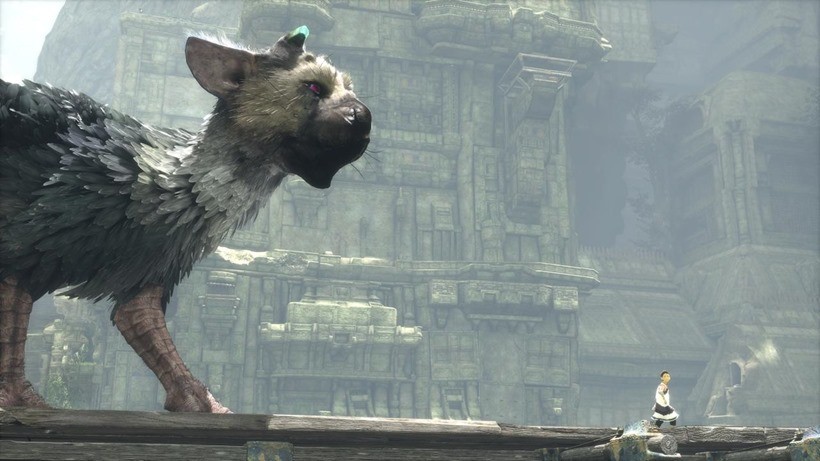 The Last Guardian, a video game that was thought to be deader than your favourite Game of Thrones characters, is apparently still alive and kicking. People went absolutely bananas when the game got a re-reveal at E3 this year, even though we all know that it'll most likely end with that adorable griffin Trico dying in the final act. Erm, spoilers I suppose.
Beyond the E3 push, details on the re-invigorated The Last Guardian have been pretty much non-existent again. But this time, it's on purpose, so that the narrative doesn't get spoiled. "Development is going well, but because it's about the story, we don't want to show too much," PlayStation big cheese Shuhei Yoshida said to GameSpot.
We wanted to show that it exists, it works, it runs. It's not like we won't show anything before launch, but I think we will try to limit what we show about the game.
While The Last Guardian may not have been on the floor at the Tokyo Games Show this year in playable form, there was at least a presence there in the shape of a Trico interaction. Sony didn't make any mention of it last week either in a nearly two-hour long press conference at Paris Games Week. It's been a long journey for The Last Guardian, that began all the way back in 2009.
Right now, it's apparently on track for a 2016 release, although no exact date has been revealed yet. But it's coming! And then I can finally stop making fun of it and move on to another vaporware game to poke!
Last Updated: November 3, 2015