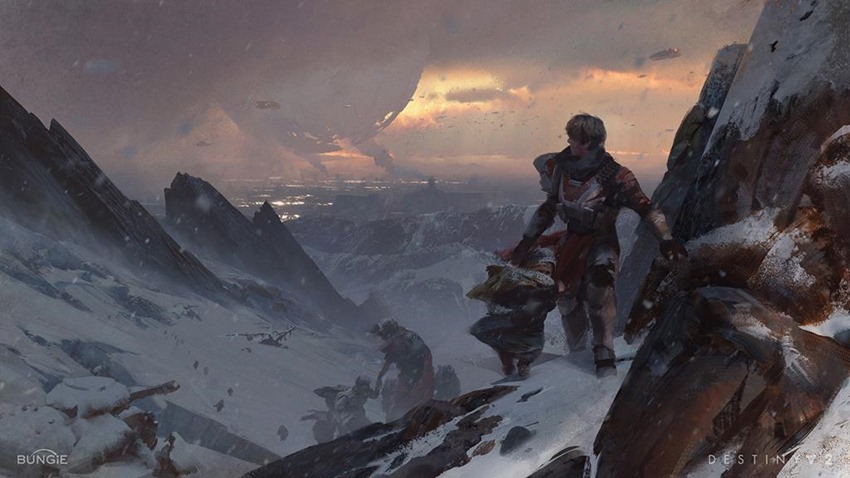 Over the years, Bungie has created some incredible monsters for players to slay in the Destiny games and expansions. Some weird black heart thingy in a garden populated by homicidal time-travelling robots. Oryx, King of the Taken. Dominus Ghaul, commander of the Red Legion and enslaver of the Light. Activision's contract.
Who's next though, now that Bungie has gone independent? What awaits Guardians in the months and years to come once the age of the Annual Pass has wrapped up and the Season of Opulence as come to an end? There's a mystery that has me excited for the future of the franchise and what Bungie can truly do without having to worry about disappointed shareholders whinging that they're only slightly richer after a new expansion has done gangbusters at the charts.
Could we finally see the rise of Savathun, the Taken Queen? Did the light of the Traveller awaken a new threat at the edge of our galaxy? Will the Darkness finally return and have less mythical vagueness applied to it? Good questions, and ones that'll at least be teased when Bungie unveils the next era for Destiny…very soon actually.
In a tweet posted a couple of hours ago, Bungie wrote that Destiny's next chapter will be unveiled on June 6:
Beyond that, E3 Coliseum show producer Geoff Keighley also tweeted that Bungie will have their own panel on June 11, which will probably focus on their new status as an independent studio and how this affects the development of the direction that Destiny will go in. So what do you want to see in Destiny? Less of the Eververse store? More broken Exotic weapons that have ludicrous perks attached to them? A vocal upgrade for your Ghost that restores Dinklebot to prime relevance? DINKLEBOT!
Whatever the future holds in store for the franchise, I'm excited for it. A new season begins soon, followed by a brand new raid and all manner of new mysteries to uncover within that world. Exciting times Guardians, exciting times.
Last Updated: May 31, 2019