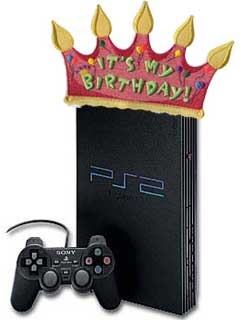 Yesterday saw the birthday of two iconic media giants. The first is Noddy, Enid Blyton's little wooden man of dubious sexual orientation. Also celebrating its birthday yesterday was Sony's Playstation 2, one of the most successful gaming consoles in the history of the universe.
Some of my very favourite gaming moments happened on that machine, home to some of the best games ever made; Games like God of War, Okami, Ico, Shadow of the Colossus and Silent Hill 2. It's a console that, despite its age, is still wildly popular today.
Tell us some of your most treasured Playstation 2 moments in the comments – or if you're so inclined, your favourite Noddy ones.
Last Updated: October 29, 2009