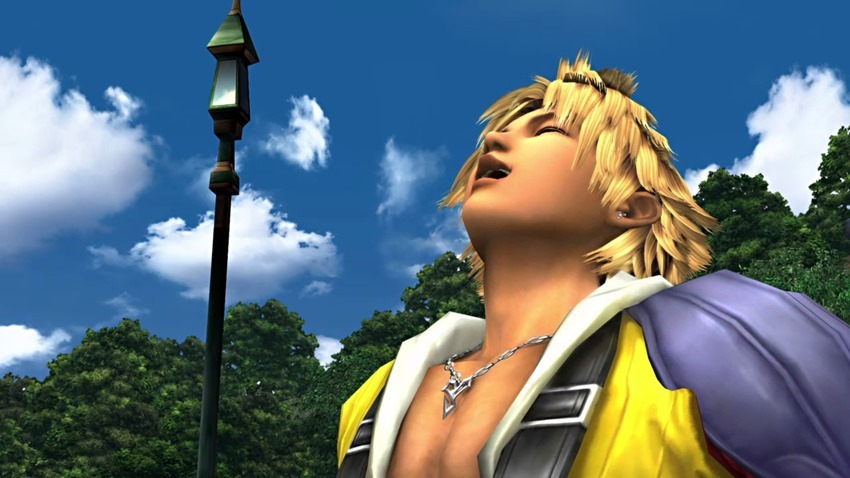 Final Fantasy is about as Japanese as Yakitori, karaoke, and knowing full well that tentacles don't belong in animated series. Fans of the franchise over in Japan recently voted for their favourite games and characters in the franchise, and guess what? Final Fantasy X came out on top. Yes, that Final Fantasy. The Final Fantasy that introduced THIS to the world:
Anyway, Japan's public broadcaster NHK organised the poll to discover the country's favourite Final Fantasy game according to Nintendo Life, and with half a million votes counted, the top ten games in the series looked like this:
Final Fantasy X
Final Fantasy VII
Final Fantasy VI
Final Fantasy IX
Final Fantasy XIV
Final Fantasy V
Final Fantasy VIII
Final Fantasy IV
Final Fantasy XI
Final Fantasy XV
I listed the games with Roman numerals, because I'm a special kind of evil. Looking at the list, it's odd to not see Final Fantasy 12 or 13 making the cut, but considering how those games have historically been seen as some of the weakest entries in the franchise amongst Japanese fans, it's not exactly surprising. NHK also wanted to find out which protagonists from Final Fantasy games were the most popular, a category that Final Fantasy 7 absolutely dominated:
Cloud
Yuna
Aeris
Vivi
Zidane
Solus zos Galvus
Tidus
Lightning
Tifa
Zack
I'm furious. How can anyone think that Cloud is better than Zack. He's just a blank canvas with a big sword, whereas Zack is a fun and cool first-class protagonist. With a big sword. It's the crime of the century, I swear. The rest of the list is dominated by Final Fantasy 7 characters, and it's interesting to see how some of the best games in the series that were featured in the first list, don't have any representatives in the second top ten.
Fans of the seventh Final Fantasy still have plenty to look forward to. The recent remake has been a smash-hit, it's getting a beefy PS5 upgrade in June and there'll be new content starring everyone's favourite Wutai ninja Yuffie. Throw in several mobile games, and it looks like Final Fantasy 7 will be topping the polls for many more years to come.
Last Updated: March 30, 2021