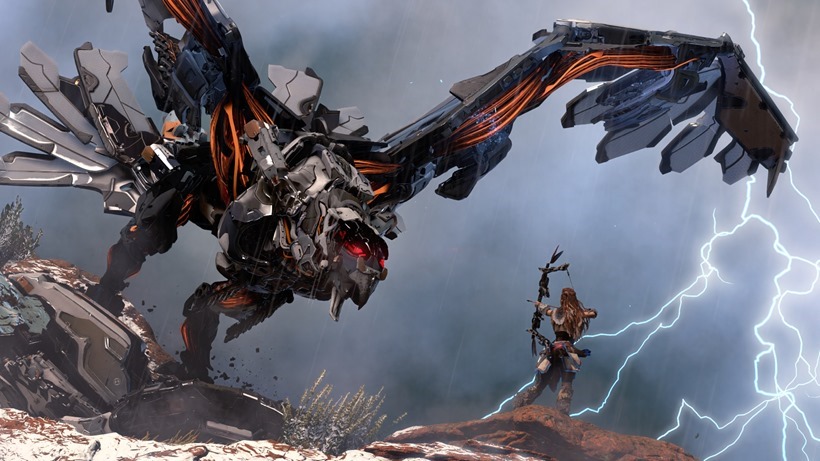 Guerrilla Games may be known as the house of Killzone, but it looks like Horizon: Zero Dawn is going to give them a new property to be remembered by. At Paris Games Week, new gameplay for their upcoming post-robopcalypse sandbox was shown off, with lead character Aloy on the hunt.
What was interesting here however, was how the new robot overlords had managed to create their very own eco-system of apex predators and cannon fodder herds. Imagine Jurassic Park, but with robot dinosaurs then. Here's the video footage of it in action:
Beautiful, isn't it? In the video above, Aloy is able to hunt, scavenge and rip weapons off of enemies after weakening them sufficiently enough.
Last Updated: October 27, 2015