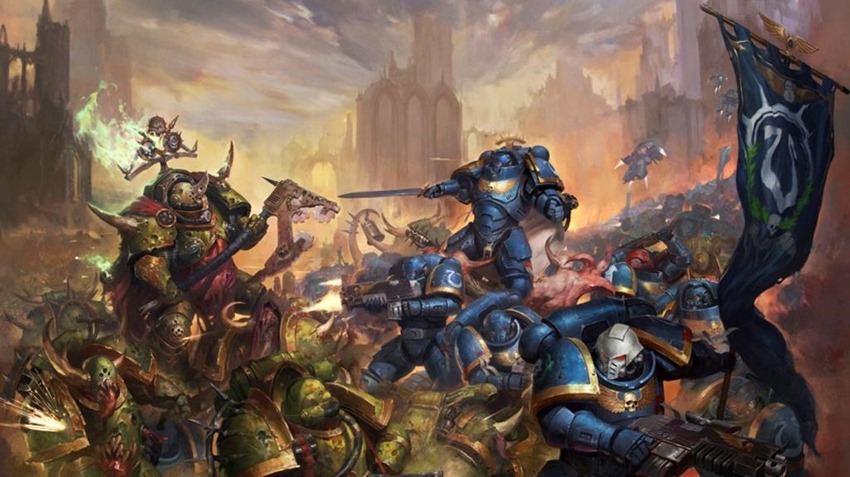 Imagine having to live in the universe of Warhammer. MAN IT WOULD SUCK! Whether it's the future of a universe where a horde of demons from a cosmic anus gateway are plotting to drag you into a dimension of unspeakable horror or the more medieval era of a series that I have never bothered reading up on so I can't offer a description in this sentence but I'm assuming it's dangerously awful anyway, being a resident in one of those worlds is just asking for trouble to come knocking on your front door.
Still, it makes for some great games, right? Right! The last decade has seen Warhammer pull a Tom Clancy and apply their signature brand to just about every genre under the sun. From strategy to action, there's a lot of Warhammer out there on the digital marketplace. Some of it is even good! HEYOH! If I get murdered by a mob of Space Marine cosplayers, at least you'll know the motive for it.
Lots of games, that cost lots of coin. Well, most of the time that is, as the Humble Store is running a special for the next two weeks with the Humble Warhammer Bundle, as well as a few properties from Games Workshop that is thrown into the mix. For a single space-dollar, you'll get the original Dawn of War in its comprehensive Game of the Year edition, Talisman: Digital Edition and the expansions Blood Moon, Harbinger and Sacred Pool.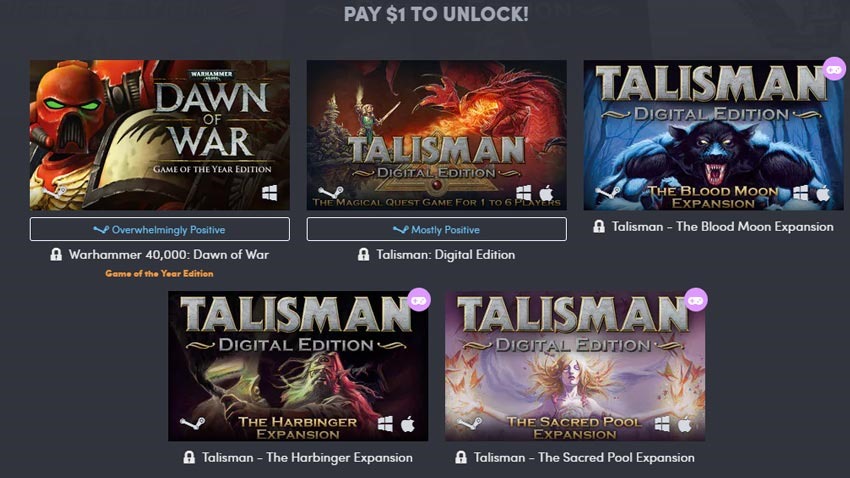 For $5, you'll unlock Warhammer: End Times Vermintide, Blood Bowl 2 and the best game in the lot, Warhammer: Space Marine. Chip in $12 and that bundle will include Dawn of War III, Battlefleet Gothic Armada and the Stromdorf DLC for Vermintide. Not too shabby, and it'll probably save you around R40 000. I think, economics was never my strong suit.
The sale runs until November 20, in case you feel like having a few more reasons to never leave the golden throne that currently houses your mortal frame. All that, and the proceeds go to charity. The Emperor would approve were it not for the fact that his near-lifeless husk is nothing more than a battery that needs to be recharged with thousands of sacrifices on a daily basis.
Last Updated: November 7, 2018