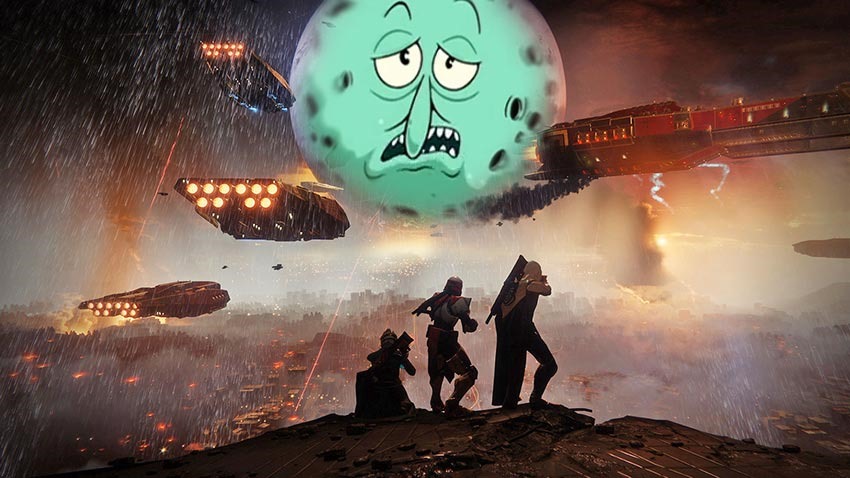 Y'all ready for these hot new leaks before E3 even begins? Well here's the latest one! Thanks to some persistent digging in the code for Destiny 2's new Season of Opulence which kicked off today, PC miners have uncovered the next chapter for the franchise in a post-Activision era. A chapter that'll take players back to everybody's favourite lunar location, the Moon. Sort of like this:
Called Shadowkeep, the new expansion was meant to be unveiled on Thursday ahead of E3, but the cat is very much out of the bag. According to the info revealed so far by data-miners, Shadowkeep has this tasty bit of flavour text with which to reel Guardians back in: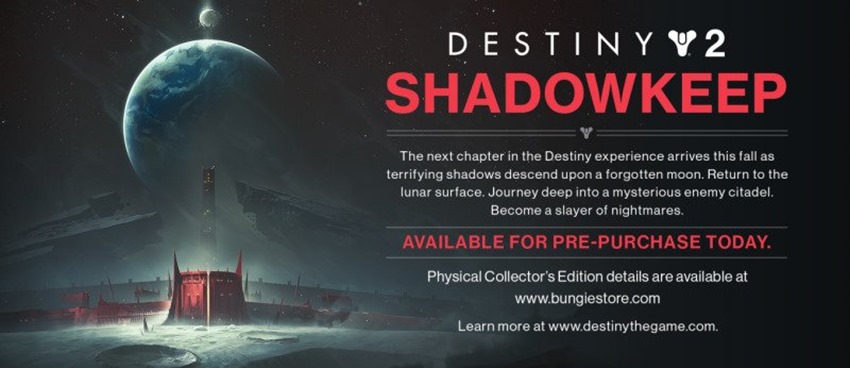 The next chapter in the Destiny experience arrives this fall as terrifying shadows descend upon a forgotten moon. Return to the lunar surface. Journey deep into a mysterious enemy citadel. Become a slayer of nightmares.
The Moon was a brilliant location back in the days of Destiny the first. It was home to Fallen scavengers and a horde of Hive who had established a beachhead there. It was also home to the memorable Crota's end raid, which saw Guardians explore the dark side of the moon (That's my Pink Floyd reference for the day), venture into the ascendant realm and slay Crota himself with his own blade in a tense showdown with the immortal nightmares of another dimension.
Which did not please Oryx at all. In a world where the balance of power has shifted tremendously over the last couple of years, it should be interesting to see how the Moon has adapted. I'm guessing that the zone will probably have a fair share of Scorn and Fallen, with the Hive once again being a central threat alongside the Taken.
More than that though, Shadowkeep is going to have a high bar to reach for, as last year's Forsaken expansion was a brilliant slice of content that added months worth of value to the Destiny package thanks to the Dreaming City and Reef zones being massive and filled with all manner of secrets. We'll find out very little probably on Thursday, when Bungie reveals Shadowkeep with a fancy-pants new trailer.
Last Updated: June 5, 2019