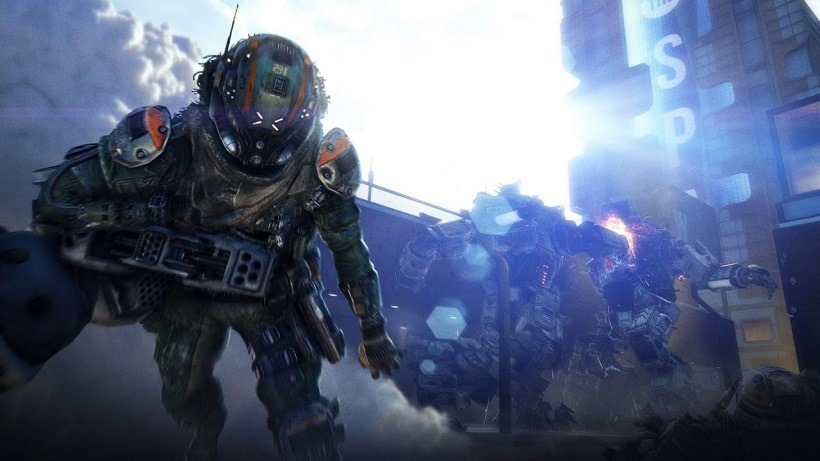 Recently a bunch of lucky journalists that sadly didn't include us were invited to an event in California to play Titanfall 2. Given the imminent release date, it's about time that Respawn started reeling away the curtains hiding one of the game's most alluring features to me personally: its single-player campaign. Fully fleshed out with the same pillars of gameplay in the multiplayer, Titanfall 2 is aiming for the stars with this offline mode, in ways that its predecessor could only dream.
Unlike the multiplayer focused "story-driven" campaign of the first game, Titanfall 2 will feature a fully fledged single-player campaign. It's the first time Respawn is tackling this, with some veteran developers who worked on Modern Warfare 2's campaign helming the ship once again. Respawn are aiming for the classic 8-hour campaign mark here, but are mixing up the tone and formula of what a traditional shooter normally is.
That's mostly thanks to the enhanced mobility of player pilots in the game, which is being injected directly into the core of some of the campaign's set-pieces. As Polygon discovered, Titanfall 2 will sometimes feature extended segments with no shooting, with advanced platforming puzzles for you to overcome instead. There're also areas focused entirely on stealth, as the game opens up with lead character Jack Cooper quietly hunting for a battery for his soon to be Titan.
The relationship between pilot and Titan is also being explored a lot more, even if it runs into some ludonarrative dissonance with the gameplay itself (I mean, you can send them out to nuke themselves if you want. Talk about a bond). Cooper claims his Titan, BT-7274, early in the game, and the rest helps evolve their relationship. Jack wants to be a top gun pilot, while BT-7274 just wants to complete his directive. And keep Jack alive at all costs.
But if you're just looking for some gameplay, Respawn had that too. Although all hands-off, YouTuber Jackfrags snagged some of the gameplay shown at the event. It shows off some varied environments and open areas for fire fights, which mimics the flow of the multiplayer. It certainly looks a lot better than the first attempt in Titanfall, and I can't wait to sink my teeth into it come October.
Last Updated: August 12, 2016