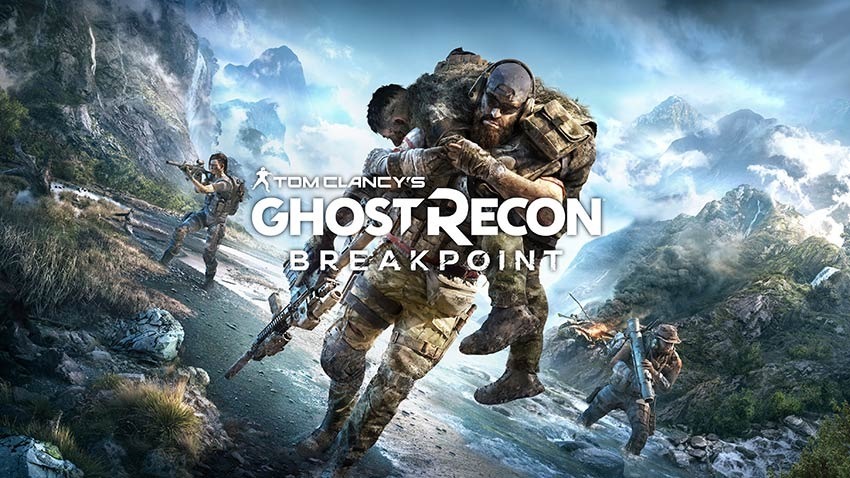 Last night, a bit of information from Ubisoft themselves leaked this evening's reveal of Ghost Recon: Breakpoint, the newest game in the series that features Tom Clancy's name but has nothing to do with him whatsoever. Now that the reveal has come and gone, we know that Ghost Recon Breakpoint is not only a very real game, but we also know when it'll be out.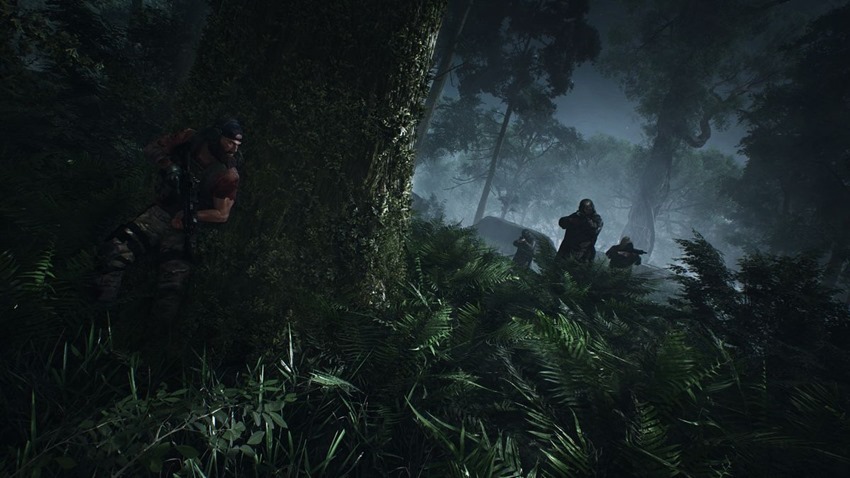 Ghost Recon Breakpoint is coming on October 4 this year, and it'll hew relatively closely to the new formula established in the rather successful, decidedly fun Ghost Recon Wildlands. As with that game, one of its core hooks is the combination of a great big open world with tight co-op action.
"Tom Clancy's Ghost Recon Breakpoint is a military shooter set in a diverse and hostile open world entirely playable solo or in up to four-player co-op," say the press release. "Players will discover Auroa, a mysterious island where the most technically advanced facilities meet wild and untamed nature. Home to drone creators, tech giant Skell Technology, Auroa has fallen into the wrong hands and all contact has been lost."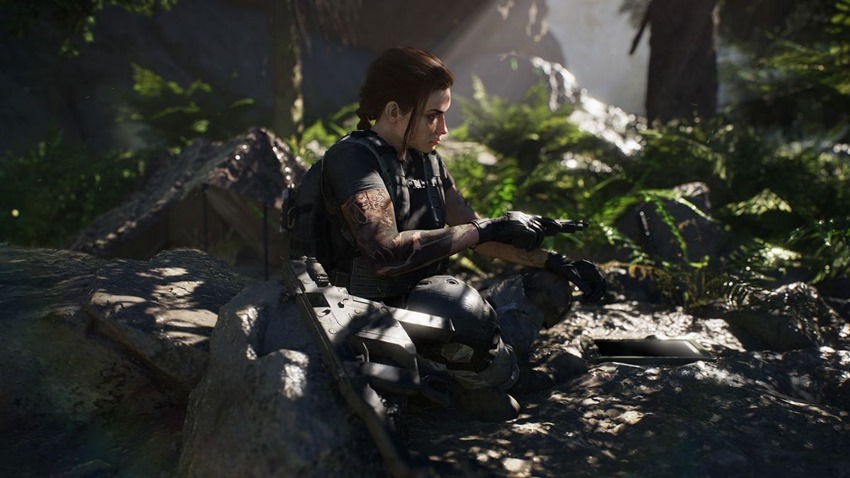 The wrong hands in question belong to The Wolves, a cabal of former Ghosts who've gone rogue. They're led by Lt. Colonel Cole D. Walker (portrayed – in voice and likeness – by third-best Punisher Jon Bernthal), who used to be tight with Nomad from Wildlands but has now decided he prefers being a bit of ruthless madman. He and his fellow rogue operatives have "reprogrammed Skell's drones into killing machines," and will use them with reckless abandon.
According to our man on the ground, Paul Davies, Aurora's an interesting locale.
"Auroa presents a spectacular open-world environment to explore, within which the Ghosts become Walker's prey after crash-landing their helicopter. Locations that range from jungles through deserts, fjords, forests and even a volcano provide tactical opportunities while at the same time proving treacherous. It's possible to lay prone in the mud of a forest trail to get the drop on a lone Wolf left behind. Equally, there is the ever-present danger of losing footing to plummet down a slope and find yourself injured. Depending on severity, injury may seriously impact combat readiness and require medical attention before proceeding."
As the Ghosts, it'll be up to you and your friends (real or virtual) to take The Wolves down, using all manner of technological gadgetry, modern weaponry and good, old fashioned cunning. Your own Ghost will be heavily customisable, with your progression and unlocks carrying through the main game and the PvP bits (which will be available at launch) as well.
"The experience looks set to be highly immersive, embellished by the freedom to personalise your Ghost avatar using thousands of customisation options," says Paul. "The appearance and load-outs are carried across both the campaign, and the player-versus-player modes – the latter will be available to all players at launch. To begin with, Ubisoft promises four character classes to choose from with more in the months that follow. The endgame is being further boosted by the arrival of four-player Raids which, judging by the announcement trailer, carry that essential air of intrigue and fear of the unknown that this well-worn concept is known for."
And, because it's a Ubisoft game, there's a great big content roadmap planned, so you know you'll be able to grab this and play it for months. In short, it sounds it a lot like the last Ghost Recon (hopefully just with the jingoism dialled down a teeny tiny notch), in a new setting with and with some new, more intriguing story stuff.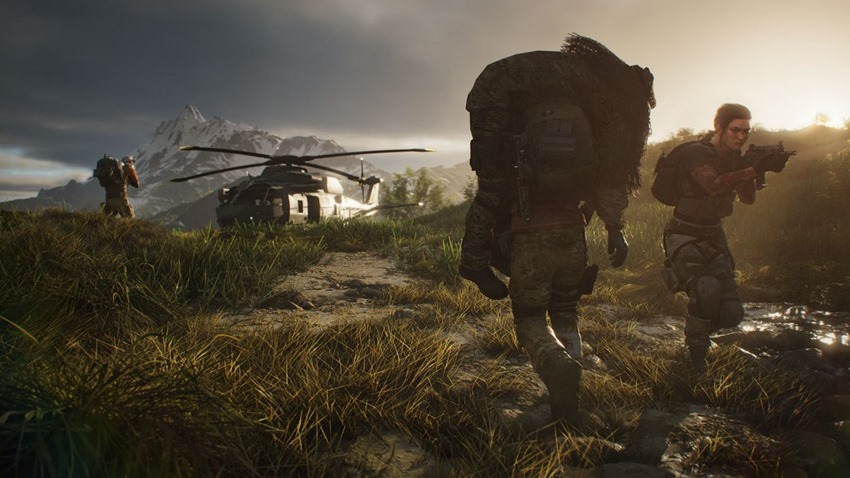 Of course, because this is a gamer that's out in 2019, there are different versions available, and the shiniest most expensive ones grant earlier access. In addition to the regular edition, there's the Gold Edition which includes the year 1 season pass, and lets players get in on the action three days early.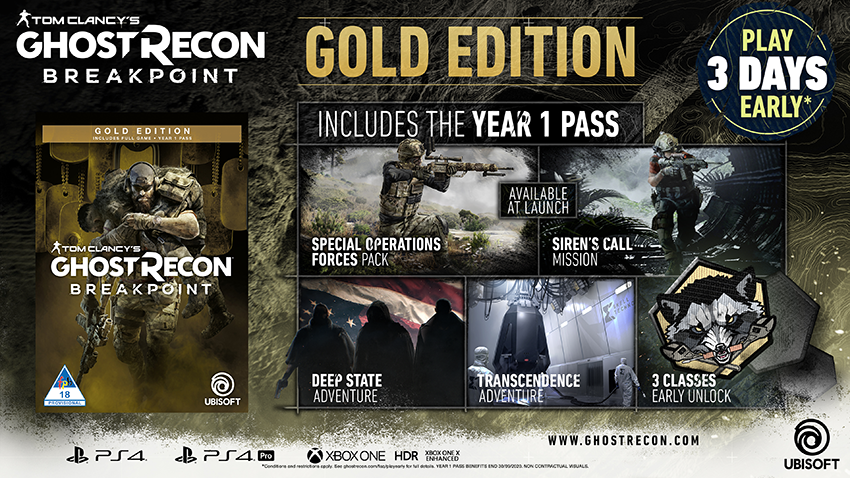 Season Pass – 1 year

Special Operations Forces Pack (available at launch)
Siren's Call Mission (available at launch)
Deep State Adventure
Transcendence Adventure

3 Classes early unlock
Play 3 Days early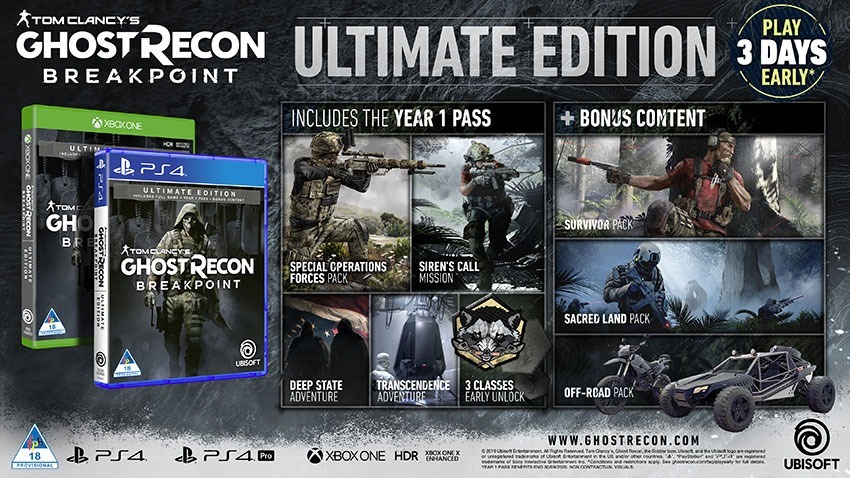 Then there's the Ultimate edition, which contains everything in the Gold Edition, along with:
Bonus Content Survivor pack
Sacred Land Pack
Off Road Pack
Pre-ordering any edition of the game will also give players access to a pre-launch beta, along with as the Sentinel Corp. pack which includes exclusive gear.
If you missed the reveal, you can watch the whole thing here:
If you don't want to sift through that and just want the announce trailer, don't worry – we've got you covered.
It's out on October 4, on Xbox One (yes, with X enhancements), PlayStation 4 and PC.
Last Updated: May 9, 2019