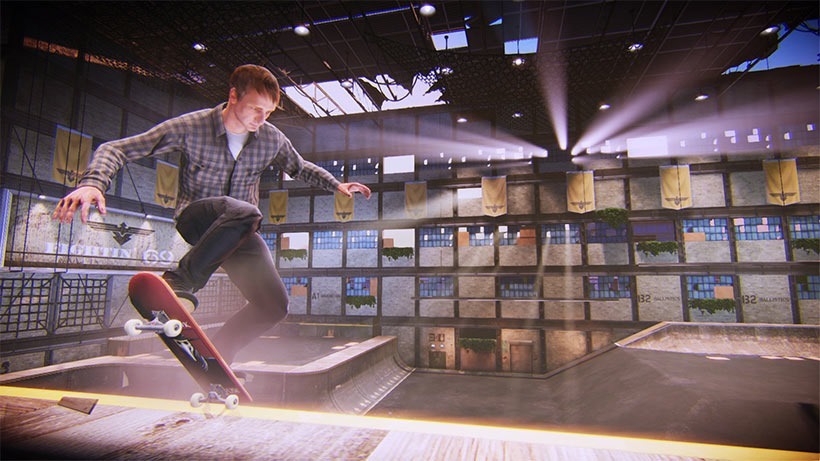 I loved playing through the original Tony Hawk Games. Pulling off unbelievable, exaggerated versions of tricks I could never have managed to do because I have the co-ordination of a wet sponge while listening to angsty punk rock tunes was an unbelievable amount of fun.
Despite that, I'm not particularly excited for the return of Tony Hawk's Pro Skater 5. At some point in the Tony Hawk skating franchise, it all went off the deep end; with fake plastic peripherals clogging up the works, detracting from the pure arcade skating the old games offered. Too many gimmicks, not enough good gameplay – and the most furious competition in the genre, from the excellent, more realistic Skate games from EA put a nail in THPS' coffin.
This newest one is very much trying to stoke the fires of nostalgia, even appending its title with a 5 – like it's a return to those good old days. It seems, to me, that it's going too far back. It's all well and good that it plays like the old games – but does it have to look like one too?
I'm also a little wary of the game and its sudden, late art style change. Just weeks ago, fan feedback resulted in the game getting a more cel-shaded aesthetic. At this late stage, changes like that make me think the end product can only be a slap-dash mess of a game. It's out today, and it seems that it is indeed a mess – because it has a day one patch.
Those are becoming standard, really. Just about every game that's released is done so alongside a day one patch, so that's barely news…but it's very seldom that the patch is bigger than the game itself. According to The Games Cabin, that's exactly the case with Tony Hawk Pro Skater 5. The game's pre-load itself clocks in at 4.6GB, which is unfathomably small for a PS4 game.
The Day one patch? 7.7GB. While all totalled, it's still a reasonably small download for a new game, it all just adds to the pile of little details that make me worry about the game. It's out in the US today. There are still no reviews – and there seems to be confirmation that one of THPS's best features – split screen multiplayer – won't be available in the game.
Hmmm.
Last Updated: September 29, 2015