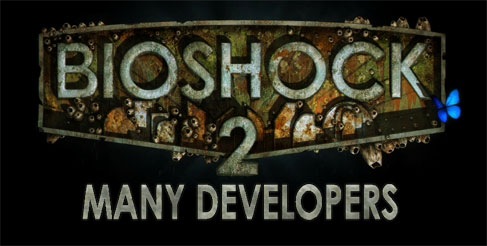 Bioshock 2 : Sea of Dreams – the sequel to the much revered Irrational Games (2KBoston/2K Australia) developed genetically enhanced RPG-esque action-adventure, survival horror first-person shooter has added yet another developer to the growing list of studios making the game.
French codemonkeys Arkane Studios – best known for their work on Arx Fatalis and Dark Messiah of Might and Magic – will be helping the team with level design. Main development is being carried out by 2K Marin, aided by 2K Australia – with Digital Extremes tacking on multiplayer to one of last-years finest single-player experiences.
"BioShock 2 is a world class project led out of 2K Marin that features involvement from a variety of premiere studios from around the world," says Alyssa Finley, producer for 2K Marin. "Today I'm proud to say that we've added another important developer to the mix. Under the direction and leadership of 2K Marin, Arkane is assisting in the creation of levels that embody the aesthetic and gameplay ideals that make BioShock such a unique and exciting experience."
I  read that as "We're not good enough to make the game on our own, so we're bringing in EVEN MORE people to ensure that you get a mucky hodge-podge fuelled by the addition of too many people's bright ideas"
While I'm still excited for the game, my attention's been wavering – and I can't help but feel that with so many studios working on the game it'll lead to a diluted, shallow experience.
I really hope I'm wrong.
Source : ActionTrip
Last Updated: July 13, 2009