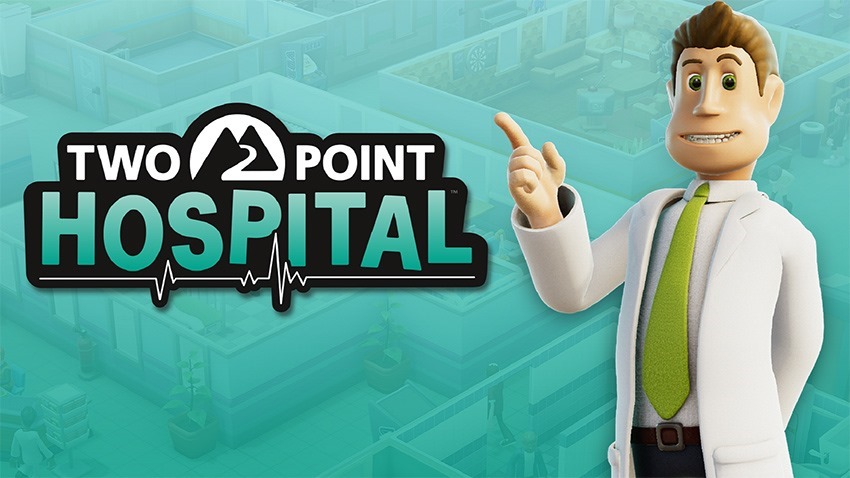 Two Point Hospital was released last week, bringing classis management game Theme Hospital to a new audience. The spiritual successor has been successful, hitting the nostalgic notes of the original – even if it may be a little too close to its source.
It launched with the much-maligned Denuvo anti-tamper tech protecting it from piracy, but it was all for nought.
"Our goal, and it's still the goal, is to protect initial sales," says Denuvo's Elmar Fischer. "Of course we would like to have it uncracked forever, but that just doesn't happen in the games industry."
It certainly didn't happen with Two Point Hospital, which was cracked before it was even released – meaning that pirates got to play the game before those who purchased it. Apparently because Two Point hospital is a Unity game with a specific file structure, pirates were able to remove Denuvo's protections without cracking a sweat. Other recent games using Denuvo have been spared cracks and hacks, so it was just an unfortunate vulnerability.
In the latest patch, Two Point Hospital's Denuvo DRM has been removed, replaced with the standard Steam stuff. "Replaced Denuvo anti-tamper with Steam DRM," says the patch notes. Said patch is an opt-in hotfix though, so if you really want to rid the game of Denuvo and get the other fixes, you'll have to download a beta build.
"Not ones to rest on our laurels, we've been hard at work improving the game and we're ready to release a hotfix for a few issues that have cropped up in the last couple of days. We'll be adding it to a beta branch first before migrating it over to the default branch.

If you'd like to test out the new hotfix, you can download it by following these steps:

1. Right-click Two Point Hospital in your game library and select Properties.

2. Select the BETAS tab.

3. Choose twopointhospital_patch_beta from the drop-down menu.

4. The build will start downloading."
Last Updated: September 5, 2018