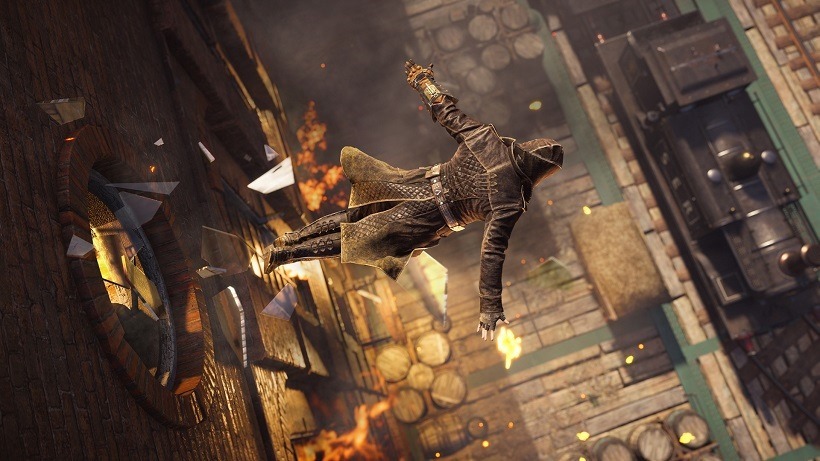 A rumour earlier last month suggested what so many fans of Ubisoft's hit franchise, Assassin's Creed, has been asking for. Ubisoft has apparently going to take a year and a bit to reassess what Assassin's Creed was, and last night the publisher confirmed this with a little more reasoning behind the decision. Because face it, Assassin's Creed makes them a lot of money, so this clearly isn't just to silence a few screaming voices.
Although the official press release from Ubisoft mentioned that an extra year would allow the studios working on the game to reevaluate mechanics and quality standards of the game, the real reasoning came from an earnings call with Ubisoft CEO Yves Guillemot. In this call Guillemot expressed his disappointment with the slow sales of Syndicate last year – despite critical acclaim- and seemed to suggest that fatigue wasn't just an idea now. Assassin's Creed was no longer as exciting as it was when it first went annual in 2009.
And that's the crux of the issue. Ubisoft simply weren't giving themselves enough time to make true changes to the game's formula, considering they've released eight titles since Assassin's Creed II in 2009. Seems though that they've got enough on their plate for this next fiscal year too, since the absence doesn't seem to be affecting them that much.
"We are now in a position to take the decision not to release a new Assassin's Creed game"
That position comes thanks to at least two other massive titles that Ubisoft has now slated for their next 365. Ghost Recon: Wildlands, which was revealed at E3 last year, is said to launch sometime in this window, as well as the yet formally revealed Watch_Dogs. Guillemot made special mention of the sequel during the earnings call, confirming that it will be out within their next fiscal year, which ends at the end of March in 2017.
So it's completely plausible to assume that we could have a Watch_Dogs sequel in pace of Assassin's Creed by the end of the year, or at the very least one in early 2017 to fill the void. I'm excited for the prospect of Assassin's Creed taking a break, because in truth it is a franchise I've fallen out of love with. If Ubisoft can rekindle that spark, they're welcome to take all the time they need.
Last Updated: February 12, 2016