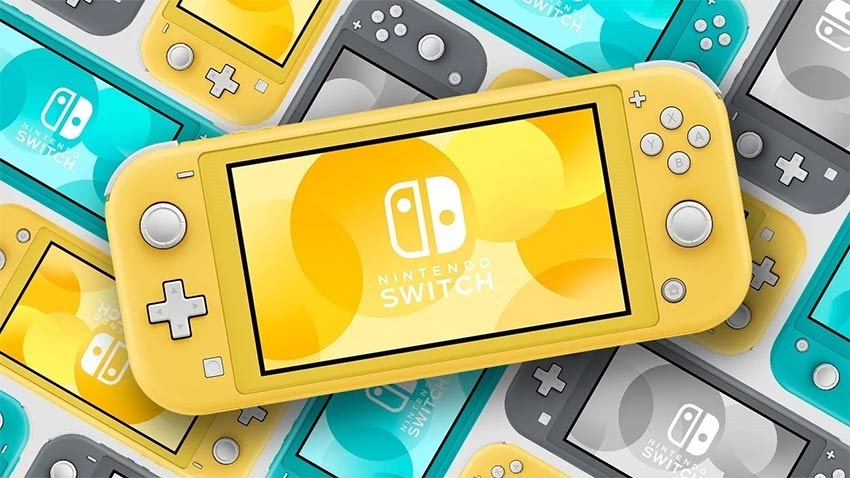 The Nintendo Switch Lite is a lovely little bit of kit, but unfortunately, just like its bigger brother, seems to be a prone to a bit of the Joy-con drift. Given that the hardware is fixed and the little controllers can't be switched out as they can on the regular hardware, that's more than a tiny bit of a problem.
If you'll recall, a recent class-action lawsuit against Nintendo was filed by the law office of Chimicles, Schwartz Kriner & Donaldson-Smith.
"Specifically, the complaint alleges that the joystick on the Joy-Con controllers will automatically register movement when the joystick is not being controlled by the user and interfere with gameplay. The complaint, filed on behalf of purchasers of Switches and Joy-Con controllers, brings claims under various consumer protection statutes as well as various warranty and common law claims."
Now, those who've purchased a Switch Lite and have found similar drift issue have been added to the complaint. With the Switch Lite having only been released a week and a bit ago, it's concerning.
"I can't believe it, my Nintendo Switch Lite is already drifting," said one complaint. "I was playing BOTW and the camera kept moving without touching the analogue stick. I tried to calibrate and update the controllers but it was still the same."

"I beat Link's Awakening over the weekend on my original Switch Lite system, I had only put like 20 something hours on it, and it started to show joy-con drift," said another complaint cited in the paperwork. "Why is this happening earlier on than with the earlier Switch?"
Here's a look at the problem, after just two days of use:
Given how non-modular the Switch Lite is, this is pretty close to a worst-case scenario, and given how it's likely a design flaw, this sort of drifting will eventually happen to everyone. A break-down by YouTuber Spawn Wave has found the Switch Lite's Joy-cons analogue sticks to effectively be identical to the ones in the regular Switch that exhibit the problem.
That all said, it looks like there could be a new model on the way to fix the issue. A recent FCC filing for a new Switch Lite emerged, with a new model number. While it's not unusual for hardware to get a refresh, it is unusual for one to already be filed within two weeks of the system's launch. There's no real indication that the new model fixes Joy-Con drift though.
The whole situation's an unusual, one for Nintendo; their hardware is usually perfect. I bet you could haul out a decades-old Gameboy right now and it would work just as well as the day it was purchased.
Last Updated: October 1, 2019