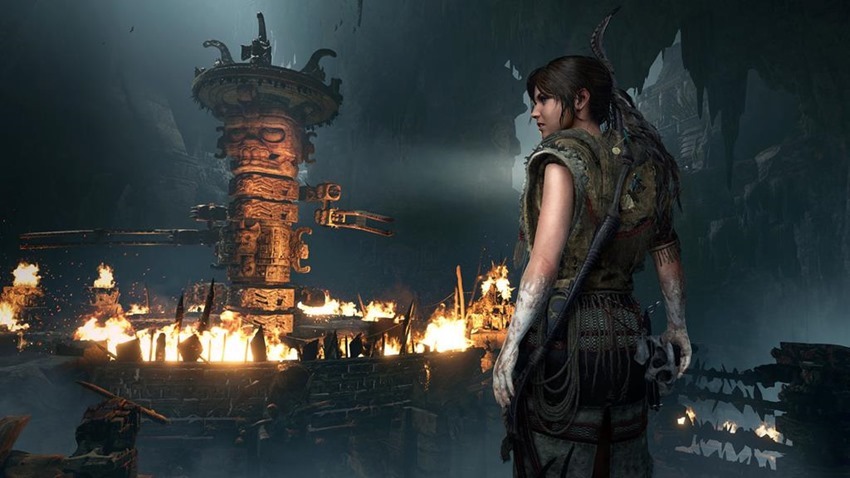 Shadow of the Tomb Raider releases today for Xbox One, PS4 and PC, concluding the 3-part origin story of archaeologist adventurer Lara Croft, which started with 2013's Tomb Raider reboot. Five years have passed since a fresh-faced college graduate survived a murderous long-lost island. Since then this British aristocrat has evolved into a deadly, mud-smeared master of her surroundings, and casual instigator of the Apocalypse. YOLO!
For Shadow of the Tomb Raider, Crystal Dynamics has passed the development baton to Eidos Montreal, with results that apparently don't quite match the highs of series predecessors Tomb Raider and 2015's Rise of the Tomb Raider (which had a notorious timed exclusivity deal). Look out for Critical Hit's review soon.
Regardless of critical opinion, the reimagined Tomb Raider saga ends with Shadow, which promises a lot despite being the third and final installment in the new saga. (Rumours exist that the 22-year old Tomb Raider franchise may experience a soft reboot next under the ownership of Square Enix).
Anyway, to celebrate the release of Shadow of the Tomb Raider, we were sent a press kit by the game's South African distributor, Megarom. Boxings can be a bit dull though – nobody really enjoys watching other people open presents while they sit there empty-handed – so we decided to jazz things up a bit, by doing the box raiding in authentic Lara Croft costume. Check it out below.
The official synopsis for Shadow of the Tomb Raider is as follows, according to the marketing material:
Experience Lara Croft's defining moment as she becomes the Tomb Raider. In Shadow of the Tomb Raider, Lara must master a deadly jungle, overcome terrifying tombs, and persevere through her darkest hour. As she races to save the world from a Maya apocalypse, Lara will ultimately be forged into the Tomb Raider she is destined to be.
Last Updated: September 14, 2018