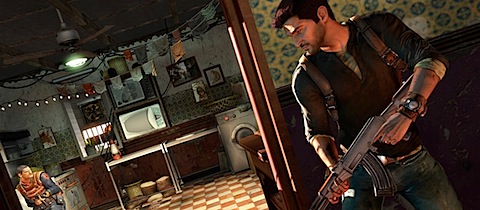 Well okay okay maybe its not all done yet. The truth is the single-player campaign has in actual fact been completed even though the game still doesn't have an official release date as of yet. Apparently Evan Wells (Co-President of Naughty Dog) had this to say,
"We're doing a playtest of the entire game of Uncharted 2 this weekend to begin our difficulty tuning. It's a very delicate process."
Man I can't begin to explain how stoked I am about this title and the fact that we're just one step closer to pure indulgence puts one hell of a smile on my face.
Source: nextgn
Last Updated: July 13, 2009