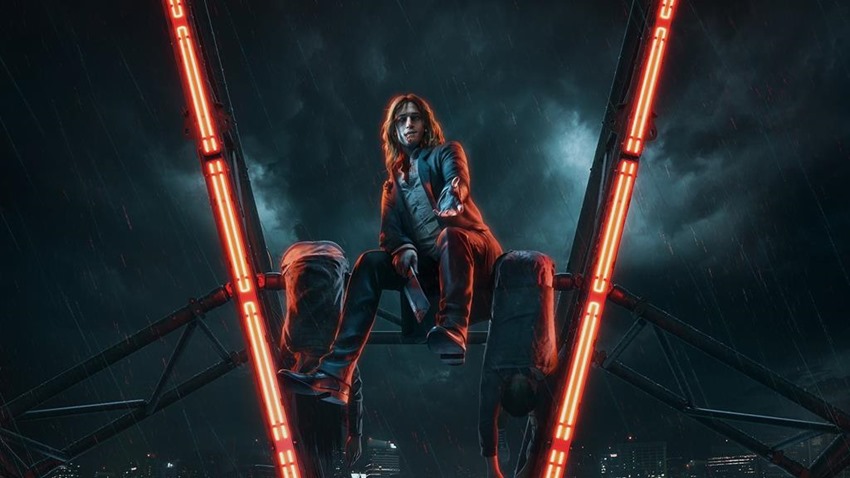 It's official! Vampire: The Masquerade – Bloodlines is finally getting a sequel after a decade and a half of hibernation and I bet it'll wake up without that messy crypt-hair look! After some extended teasing on Twitter, Paradox Interactive have properly unveiled the digital pain in a neck (HAW!) simulator which they say shall be a "true successor" to the original.
For the sequel, Brian Mitsoda has returned to helm the tale, picking up his pen to deliver a new tale of intrigue in the vampire underworld. "When Paradox announced they were acquiring the World of Darkness IP, I immediately started thinking about what it would be like to return to Vampire: The Masquerade," Mitsoda said in a press release.
Our aim has been to carry on the signature themes that made Bloodlines unique – particularly its dark tone, atmosphere, and humour – and I think that fans of the original will love what we're doing with Bloodlines 2.
Here's the teaser trailer for the game and a breakdown of its setup!
Created in an act of vampire insurrection, your existence ignites a blood war among the vampire factions who run Seattle. To survive, you'll choose a clan and enter into uneasy alliances with the competing factions in a world which will react to every choice you make. Unleash your supernatural powers against your prey, but be mindful of your surroundings at all times or run the risk of breaking the Masquerade — the absolute law of secrecy that keeps Vampire society hidden from humanity.

You'll stalk the city streets for prey, manoeuvre complex political relationships, and balance your need for blood against your withering humanity. Bloodlines 2 will provide you the choice of a number of clans, with more clans added to the game post-launch free of charge.
And here's a bunch of the features being touted for it, copied and pasted below:
Become the Ultimate Vampire
Immerse yourself in the World of Darkness and live out your vampire fantasy in a city filled with intriguing characters that react to your choices. You and your unique disciplines are a weapon in a forward-driving, fast-moving, melee-focussed combat system. Your power will grow as you advance, but remember to uphold the Masquerade and guard your humanity … or face the consequences.
Descend into Seattle's Dark Heart and Survive the Vampire Elite
Seattle has always been run by vampires. Hunt your prey across Seattle locations faithfully reimagined in the World of Darkness. Meet the old blood founders present since the city's birth and the new blood steering the tech money redefining the city. Everyone has hidden agendas – so choose your allies wisely.
Enter into Uneasy Alliances
Choose a side among competing factions, each with their own unique traits and stories, in the war for Seattle's blood trade. The world will judge you by the company you keep, but remember no one's hands stay clean forever.
Experience the Story
Written by the creative mind behind the original Bloodlines, Vampire: The Masquerade – Bloodlines 2 brings the ambitions of the first to life and sees the return of a few fan favorite characters.
Because I'm such a swell fella with deliciously common A Positive blood, here's a bunch of screens as well:
It's not too long to wait for the next chapter in the Bloodlines saga, as Paradox Interactive say that they'll be ready to step out from the shadows and take a bite sometime in the first quarter of 2020. Hopefully with a game that allows you to have your own familiar who can handle trivial matters for his vampire master. RENFIELD YOU IDIOT!
Last Updated: March 22, 2019