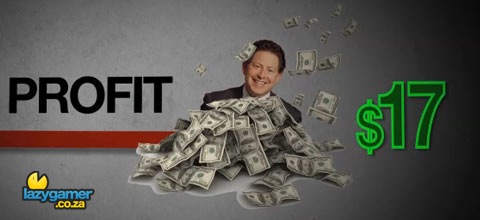 Videogame prices are confusing. A standard game goes from anywhere between R600 and R700 these days. In the US the standard price for a game is $60.
Our favorite video game analyst (by that I mean the only one that we actually know) Michael Pachter answers a very good question on this weeks Pach Attack.
Where does all the money for a videogame go, and who gets it?
The answer is really interesting and I have to admit that I was quite surprised to see how the money is distributed. Hit the jump for the video and find out.
Last Updated: April 15, 2010