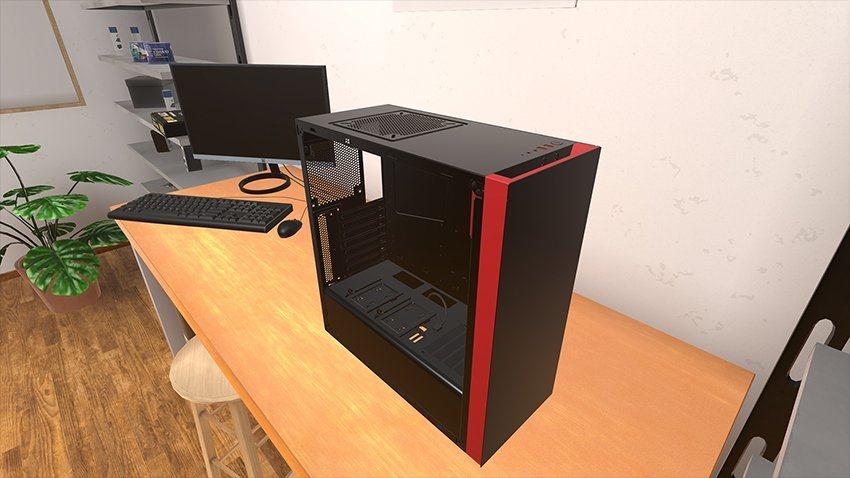 There's something oddly cathartic about building a high-end PC – and it's usually followed by that rushing sense of euphoria when you switch it on for the first time and it actually posts. Or a crushing sense of defeat when it doesn't. Of course, unless you're in the business of building or maintaining PCs for a living or have more money than you know what to do with, it's unlikely that you spend too much time tinkering with the computers' insides.
PC Building Simulator wants to change that. Out now in Early Access on Steam, it's a bit of software that not only teaches you how to build a PC, but lets you tinker and toy with hundreds of accurately-modelled, real world licenced components from brands like AMD, NZXT, EVGA, MSI, Coolermaster and more. When you're done building your dream PC, you can even run a virtual instance of 3D Mark.
There's also a career mode that lets you run your own PC repair shop. You have customers looking for repairs and upgrades, to full system builds as you slowly build your PC shop empire.
It's still in early access, but is mostly feature complete. Its time in development will now be spent adding things like watercooling, overclocking, and many more licenced components. You can grab it for R117 on Steam right now.
This is super nerdy, but it definitely has a market. If you want to build your dream PC but lack the funds right now, you can at least build it in a virtual world.
Last Updated: March 28, 2018