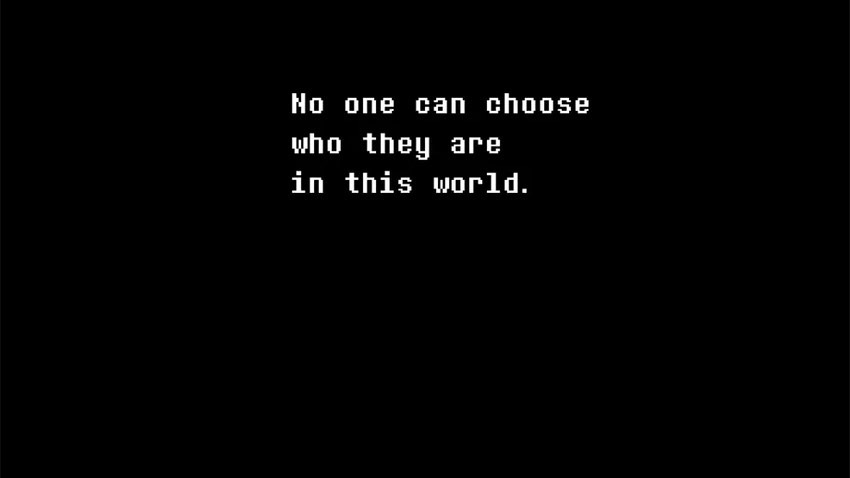 Yesterday, after a bit of Twitter teasing, Toby Fox, creator of the Gamemaker-made, indie darling RPG Undertale released something new, for free on the internet. Called Deltarune (an anagram of Undertale, in case you hadn't noticed), it's…well, it's certainly something. While I won't spoil it for Undertale fans who've yet to try it, it's certainly worth playing, even if it's just for the wonderful music. It's not something you should uninstall though, as the uninstaller has some unintended consequences.
As discovered yesterday, uninstalling the game through the included uninstaller not just removes the game, but everything else that happens to be in that installation folder. If, for whatever reason, you happened to install it to a root folder, that could mean a lot of lost information.
Hey apparently the uninstaller for DELTARUNE just deletes the entire directory the uninstaller is in. Depending on where you installed it, this could have some consequences. I recommend you don't use the uninstaller.

— tobyfox (@tobyfox) October 31, 2018
As for the game itself? If you're an Undertale fan, give it a go. It's available to play for free, from Pc – though it does come with an ominous warning.
"There may be moving or flashing imagery… You may have to override security protocols to use the program… For public safety, you are advised to refrain from discussion of the program for 24 hours."
It's a good bit of marketing, with a few unintended consequences.
Last Updated: November 1, 2018